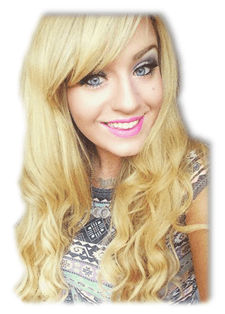 So, this is me. A twenty-something city girl with more than few stories to tell. Why did I start to write? I'll be totally honest, it was to vent. A good few years ago, I went on an unbelievably crappy date and I couldn't quite get over it and gain full closure from the experience, until I put pen to paper.
From then on, my blog was my outlet, and needless to say more and more crappy dates came along, and as did more writing. Don't get me wrong, not all dates have been so bad but they're the best ones to talk about right? I started to scribe all things sex, love, relationships and dating – including stories, advice – the works.
I'd also like to take this opportunity to also thank my girlfriends because if it wasn't for them being on the other end of the phone when I needed to get something off my chest, I would never in a million years have realised just how much material I had!
When I started my blog in my early twenties, I was living in a city centre flat in gorgeous Glasgow. Since then, I met my wonderful partner and after a few years of travelling, partying, and having a whole lot of fun, we decided to settle down a little. In 2018, we decided to move closer to my family in the North West of England. Not long after, we bought our very first house together and then in Summer 2020, the most magical, wonderful, amazing thing ever happened to us – we had our daughter.
Now by day, I'm a Wigan SEO Manager at a great company, a Mum, and let's be honest, a housekeeper, but by night, I'm still Naomi Narrative – dating, sex & relationships writer.
Oh and guess what? I'm in love – still SO IN LOVE – so it seems good things do come to those who wait!