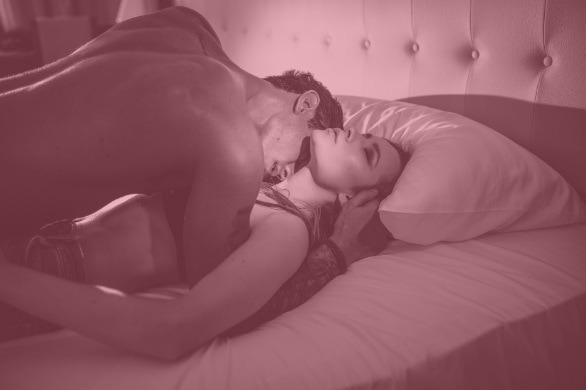 Believe it or not, online dating has been proven to work as effectively as traditional dating.
The main reason for this is that you usually find people close to your personality and interests. Maybe they don't share the same hobbies as you, but at least, you can get to know people that respect you for who you are or just leave it as a single date that didn't go as well as you'd expect if they don't. If you don't get along or don't find a point in common with the person you are talking to, you sweep right and keep on trying.
Another thing to consider is that, due to this, relationships tend to last longer. For example, when you meet someone the traditional way, there's a chance of you or the other party making a mistake, which may lead to awkwardness. Whereas when you talk with someone online, you can think and plan your approach and answers so you get to take things with more calm, and talk with the other party to get them to know you and know them better.
That way, you'll get to know each other and have several conversation topics to discuss, along with a feeling of fellowship resulting from several hours spent getting to know each other. When both parties have a lot in common, relationships tend to last longer and be way more enjoyable.
With that said, there are other several reasons why online dating is pretty great, like the ones mentioned over here.  I'd say that other than a higher chance of finding a suitable partner through online dating apps, the best thing about it is that you can get to know someone without having to actually compromise to dates.
Like, usually by talking with a match you can get the idea of whether you are suitable for each other or not. Of course, further dating and spending time with the other person is important to fully get to know them, but the chatting and the flirting process is a great way to decide if that person is for you or not. Of course, I encourage the idea of at least going for a date to get to know how they act in person since some people IRL (in real life) tend to be different from how they act online.
But, with the vast variety of options to pick from, which one is the best online dating website/app? Well, if you are looking for something casual, or want to meet someone without compromising too much, I'd recommend Tinder. But for people in a crumbling relationship, Tinder can be a risky option, and I recommend using Ashley Madison instead.
What is Ashley Madison?
Simply put, this online dating website focuses on affairs. Yes, affairs. Its main goal is providing an online dating experience without the risks, making sure you have the confidentiality and security to have an affair without having to worry about being found out.
This website is especially good for those people in a difficult or crumbling marriage with no love whatsoever. Of course, it's not like I'm promoting cheating, but I understand that some circumstances call for action, even more, if there's no reason to keep on trying for a relationship that is not going to work in the end. I'd really recommend talking things out before having an affair, but I understand that some marriages have their own background to consider, which may lead to some people cheating instead of talking with their partners. Of course, is also a great choice if you are into having affairs.
Ashley Madison counts with millions of members in several countries. People use it the most in the US, UK, Canada and Brazil, though. The thing about this dating website is that most of its users are middle-aged men, and most of them are in a committed relationship. You can check this article, https://www.insider.com/why-men-use-ashley-madison-online-dating-2019-4 to know more.
This is a website for experimenting, I'd say. A lot of people using the service are open-minded, willing to try new things, and don't mind if you are in a relationship with someone else. If you want to get into new stuff without compromising or risking your current relationship, this is a great option for you.
Main Features
The app is mainly free. Meaning that you can sign-up and use some of its features without having to pay. But, if you want to get the most out of it, you should consider purchasing a membership. For example, women can send messages for free while men require to use credits to send messages. Credits can be used for other features, too, like boosting your profile to be seen by more people.
The main features include discreet photos which allows you to upload and alter your photos so you won't be found out. Travelling man lets you get in contact with people in places you are currently visiting. Priority man, a premium feature, allows you to showcase your profile to more people. And winks lets you show your interest in someone without having to send a message
So, how much is Ashley Madison in comparison to other websites and services?  For example, the basic plan which rewards you with 100 credits is $49. The classic membership, with 500 credits is $149, while the elite plan with 1,000 credits is $249.
This can make people reluctant to purchase a membership because of its price. A great recommendation is to try the basic plan and see how things flow, and whether you like the website or not.
Of course, you can always try to use the free version of the website, but it's not as recommended if you are a man because of how it works better for women, since they have some premium features for free, whereas men have to pay for them.