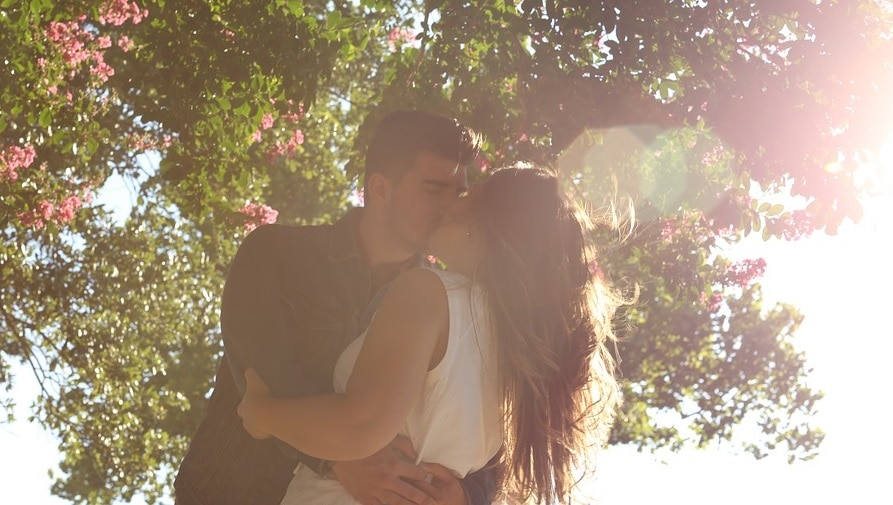 We're more than a year into our pandemic lives at this point, and if we started counting the ways in which our lives weren't impacted by Coronavirus on our fingers, we wouldn't need to use more than one hand.
It's been an absolute nightmare for literally everyone, as we've all had to stay home, limit the number of people we've been seeing, and worry about our jobs, our health, and our loved ones. And that's not even getting into everything that anyone who actually caught COVID-19 had to worry about. To put it simply, it's been an absolute horror show of a year.
It perhaps wasn't surprising that we've all found ourselves lacking in energy and inspiration when it comes to the bedroom. We've all been pushed the end of our tether, we've all just been trying to get through the day, and we've all either been struggling with terrible insomnia or falling asleep as soon as we sit down in front of the telly. And as for people who haven't been living with their partner, or at least in a bubble with them, if they have been abiding by the COVID-19 safety guidelines, their chances of a hook-up have been drastically reduced. So, no, those statistics showing that a lot of us have been having a lot less sex than we used to from March 2020 to March 2021 don't come as a huge shock.
However, it finally looks like brighter times are ahead! Here in the UK, we are on track for things to start getting back to normal over the next few months and it feels like some of the weight that we've been carrying around on our shoulders is starting to fall away. The spring is here, the days are brighter and longer, and it is high time that we all started embracing the joys of getting back into the bedroom. Here are a few ways you can light that spark this spring.
Make Some Time
It's one of the oldest complaints in the book: there's simply no time for making time, especially as you get older, and you start to take on more responsibilities. With many of us juggling more than one job as well as family commitments, it was easy enough to fall into this trap before there was a global pandemic to worry about. However, it's a stone-cold fact that if you're feeling like there isn't enough time for sex and intimacy in your relationship, that's not going to change until you make it. No one's saying that you need to put a reminder in your phone (although why not?) but choose a day with your partner that works for both of you to be a date night and a late night. If you've been struggling to find time, getting back into the swing of things with an allotted time will make a huge difference.
But Don't Put Too Much Pressure On It
Although making time is important, the whole thing is going to be counterproductive if you both end up stressing about how this has to be the night that is your sex night. If it looks like it's not going to work, or if it feels like all the fun has gone out of it because the stakes are now weirdly high, just relax and think about when a good time would be.
Think About Changing It Up
One of the most annoying things about the pandemic is how it's been both incredibly unpredictable and totally monotonous. If you're feeling like the endless grind of unchanging days and weeks is starting to be reflected in your sex life, then talk to your partner about how you can keep things fresh.
An honest conversation about what you'd like to try can yield wonderful results for both of you, whether that's incorporating some toys or watching adult movies or a sex cam together. According to reports, sex toy sales have more than doubled during lockdown and it makes a lot of sense, doesn't it? Now feels like the time to be adventurous and have some fun, so have a chat with your partner to see what they might be into that you can explore together?
Be Spontaneous
OK, so like the "make time" point earlier, this is an oldie when it comes to sex life advice, but it's also a goodie. As we mentioned and as you may have noticed, this year has been a real grind and we've all struggled to stay positive and keep our mood up, let alone feel sexy.
Although we're sure that you tell your partner how you feel and how attractive you find them, it's always a good idea to show it with a spontaneous gesture or activity. Of course this will get easier once we can all go out again, but right now it's up to you to think about how you can demonstrate how much they turn you on.