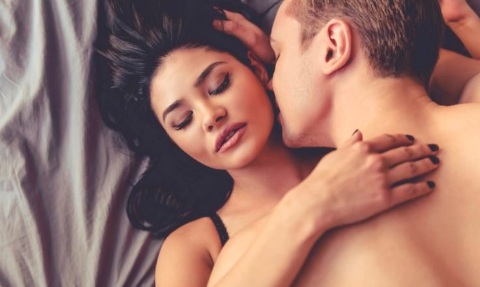 The world is changing at a very high pace, and so is our social life.
Millennials have taken the world by storm bring all kinds of modern developments to the world, and that has had some effects, both positive and negative at some level.
One of the major changes we have seen in millennials' social lives is online hookup sites.
The topic of dating and marriage among millennials always seems to lead to mentions of all sorts of hookup sites that keep emerging, promising people a chance to find their better half. More than 70% of all millennials in this world have probably been on a hookup site or at least thought about one.
But why are more millennials choosing this path?
It is without a doubt that online hook-up sites are attractive in some way. That's why so many millennials opt to use them. It seems to be more about the instant and gratification that it gives mostly to millennial women. Most people in their 20s think that picking someone they like is as easy as checking their photos.
The image seen in most profiles doesn't consider traditional dating values such as character and values. Hookup sites take away a person's vulnerability, which seems to drive most millennials, especially women.
It is also essential to consider that women prefer temporary pleasure over long-term intimacy through marriages that don't always seem to work out at the age we live in. Walking down the aisle seems to be too much pressure compared to a walk of shame after random hookups. According to surveys and research done show, about 56 percent of millennial women still seem to want to get married, but they prefer to wait for as long as they can.
There are various reasons this is an issue, but it is not necessarily a problem.
Here are some reasons why more women choose to delay marriage and prefer sticking to hookup sites to find the perfect match for them.
Unmarriageable Men
It is now prevalent to hear women saying that there are fewer men to marry and those who are there are hardly unmarriageable. Since millennial women wait for long until they get married, the pool of eligible bachelors keeps reducing.
Having fewer men who are serious enough to marry led many women to keep relying on finding their partners from online dating sites. This seems easier for women since they have a wide range of profiles to look at and try their luck finding someone who is single and wants to get married.
Millennial women are also very picky when it comes to the type of man they want. They have to look at so many attributes before making a decision. Hookup sites can eliminate all these expectations as chatting with someone online seems to portray their true self.
Most people from online hookup platforms try to be the best version of themselves. Not showing negative attributes is a good way of getting dates and building relationships with someone. This drives many millennial women only to see the positive side of someone they are looking for and fall for them in hopes of them being their future partner.
For women who are just looking for hookups and have no commitments, dating sites are perfect since they can only find someone they are attracted to and not have to be vulnerable to them in any way. Finding the type of person you want when you want them is so much easier through hookup sites and makes it easier for women to avoid getting hurt through commitments.
Future Failure
Divorce has been a trend for millennial women who are already married, and fear of this makes them rethink being in a hurry to get into anything serious.
Most millennial women fear having relationships that will fail after going through others that didn't work out. After having one or two break-up experiences, it is possible to avoid anything serious until you are confident.
For most millennia, women use hookup sites to get away from establishing relationships that can get too serious and end up failing when everything seems to be perfect. It is easier to get to know someone through dating sites before even deciding to meet them. It is common to see many women ending a relationship for fear of being disappointed in the future.
Hook-up sites make it easier to get in and get out anytime women are afraid of getting hurt by who they like. So opting to utilize what hook-up sites have to offer breaks them away from the stress of setting up a very close connection with someone.
Fun
The digital age is rather intriguing, with things that can be regarded as fun. Hookup sites are fun among many millennials who see it as just another type of social media. You can check out this page for some of the top hookup sites that you can use right now.
According to a survey, up to 48 percent of millennials who use dating apps or get into hook-up sites say they are just looking for fun. Most of them would probably be women who want to see who is there and what they are all about. Women like having friends and building friendships that last, so using an app that lets them connect is worth trying.
The survey also showed that 41 percent of online dating app users are looking for friends, 19 percent to find a partner, and only 13 percent are looking for sex. Some women would even chat for months without even considering meeting someone. This survey included more than 6,000 online daters as young as 16 to older millennials from over 30 countries.
This shows vital reasons why you will find even more women using dating apps, even informal places such as workplaces. It is possible to find friends that you can connect with and build friendships that are not necessarily intimate through online dating apps.
Conclusion
Online dating sites and apps will continue to be a significant driver into the relationships that we build. The reasons to use these platforms may differ, but they can be beneficial to millennial women and everyone else too looking for a connection.