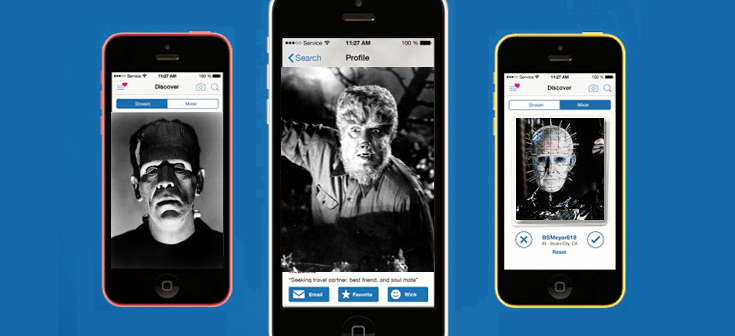 With the rise of dating apps and meeting people online, it's no surprise that there can be a few horrors thrown into the mix. You've definitely got to sieve through the mud to find the gold, and in between, the chances of you coming across a few beasts in between is pretty high. Don't worry though, if you're worried about falling for a demon, fret ye not me old amigos, for I have put together a list of the 10 monsters of online dating and  believe me, when you've done your homework, you can spot these little devils a mile off.
THE WITCH
"The one who believes the magic power of their profile will have you falling for them instantly"
The witch cares not for playful banter, in fact, they don't even bother to offer you a sip of their love potion. Witches (and wizards for that matter) think that their pictures alone are enough to have you weak at the knees for their witchy ways. They'll barely chat, they'll hardly interact, yet they'll expect you to fall head over heels. Don't be fooled, their supernatural images (probably photoshopped) are about all they have to offer.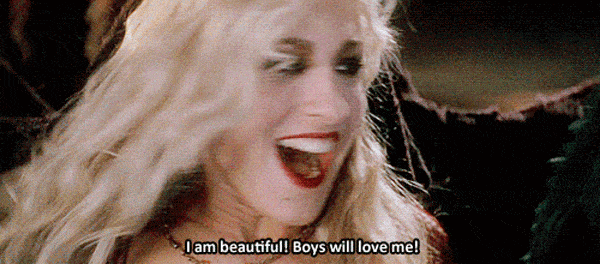 THE BANSHEE
"The one who kicks off and screams about anything and everything"
You chat, you text, you exchange plenty of messages and calls, yet all of a sudden you're in the midst of a full blown argument. There's shouting, there's screaming, there's all-caps texts and you're wondering 'how the hell did we get here?' That's right. You've found a Banshee. The Banshee finds any excuse to yell about anything, they thrive off the confrontation and drama that comes from dysfunctional romance, but don't get yourself tied up in that mess. Just imagine what they'd be like at dinner, and no one wants to get thrown out of a restaurant, because, yano, food.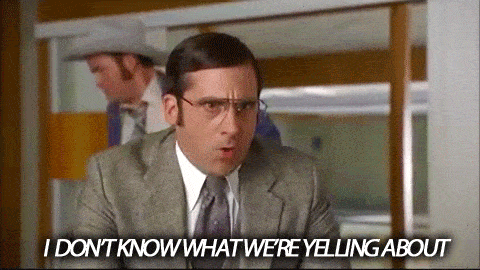 THE MUMMY
"The one who keeps themselves wrapped up online"
You receive a nice message from someone, you think 'great, this is a refreshing change from a dick pic' yet when you click on their profile, there's no picture, or even worse, a group photo. This guy or girl 'apparently' uses no form of social media and you have no proof of their existence other than their word as gospel. The Mummy is all about discretion and sure, they might have the sort of career that puts them in a compromising position online but in most instances, it just rings alarm bells. Dodgy or what?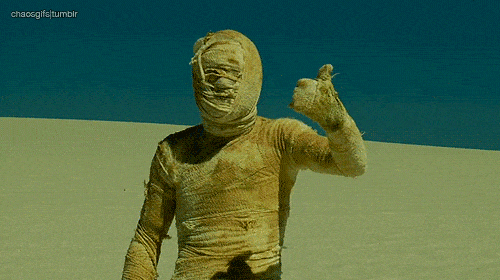 THE ALIEN
"The one who's obviously from another planet"
You're swiping through your online matches without a care in the world and up pops the Alien. No similarities, nothing in common, perhaps a huge age gap and a big distance between the two of you, yet he or she pursues you like their life depends on it. How about someone who's just looking for sex, so you politely message them to say that's not for you, yet they continue to use poor grammar to tell you that they "WNA FK U SO BAD". You're hoping to meet someone out of this world, but in reality, the Alien will never be on the same page, or wave length, or planet – you get my drift.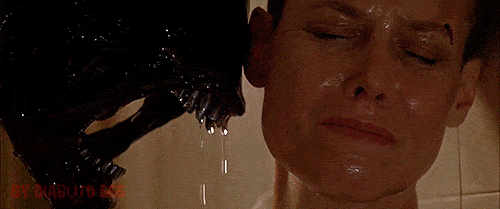 THE FRANKENSTEIN
"The one who uses other people to make themselves look better"
You know that feeling when you see two people in a profile picture and the aesthetically driven (slightly shallow) part of you hopes it to be the better looking one, but when you check, it isn't? Or the gut instinct you get when you see a bunch of photos that make you think he or she is probably too good to be true, and after some research, you find out that they are? Yep, it's a Frankenstein. These people use other people to make themselves look better online. I've no idea why, it does them no favours, especially where falsifying photos comes to mind! Catfish much?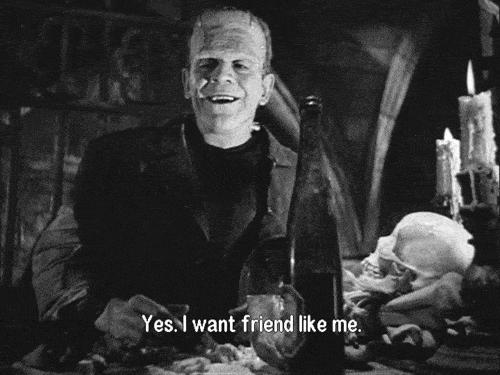 THE WEREWOLF
"The one who completely changes overnight"
You've been chatting online for a week or so and things are going swimmingly to say the least then all of a sudden, text messages go from hot to cold, from complimentary to condescending, from romantic to downright rude. Congratulations, you've stumbled across a Werewolf. These types have seemingly split personalities when it comes to forming romantic attachments online. It seems most of the time, they're confused with their intentions and simply can't make their mind up but ask your logical self – do you have time for that shit? No, the answer is no.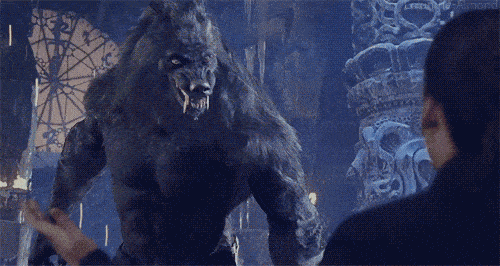 THE HULK
"The one who turns into an absolute monster for no reason"
Another day, another online interaction with a handsome stranger. The banter's flowing, the niceties are abundant in each message. You put your phone down for a few hours while you do the chores you've been putting off for day and when you come back to replying, you notice a barrage of pretty angry texts due to your offline status. Ah yes, Hulk syndrome as I like to call it. It's all bunny rabbits and rainbows until they don't get their way, then it's bye bye to being nice as pie, and bonjour to being a bloody-thirsty brute – with little or no reason whatsoever. Aint nobody got time for that.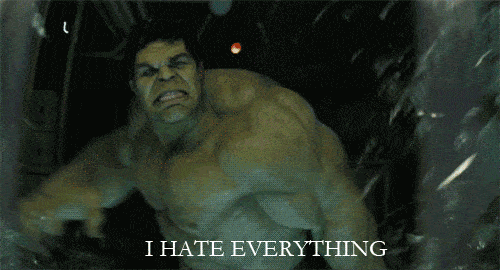 THE ZOMBIE
"The one who wants to do nothing but 'eat' you"
So you've set your online intention as "looking for a relationship" but this guy or girl clearly doesn't know how to read. The nude pics keep coming, the raunchy messages keep appearing and the provocative emojis are nothing short of predominant. The Zombie has one intention, and one intention only. To eat you. I say 'eat' suggestively because you know precisely what I mean. They want to nibble on your neck and yano – all the other stuff as well – but don't fall into the trap. There are specific websites for zombies and the likes these days. Don't forget, you want to be seduced, not snacked on.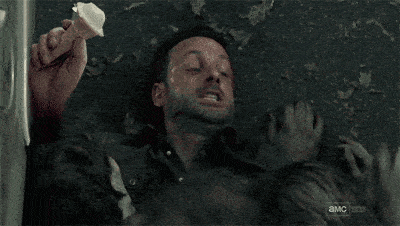 THE VAMPIRE
"The one who only comes out at night"
You've dropped them a line or two with no reply. Strange, you think, yet you check your phone in the morning to see that they got back in touch at 2am with a few words and a winky face. Oh Vampires, it's so easy to suss you out. These types only come out at night, and is there a reason why? Do they already have somebody taking their fancy during the wee small hours of the day time? Do they only want to contact you at a ridiculous time for a call of the booty variety? Either way, if someone is genuinely interested in you, they'll make the effort to contact you during normal waking hours. These nocturnal nymphos need to be left to their own devices.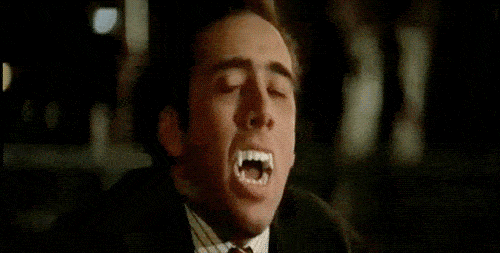 THE GHOST
"The one who completely disappears"
Oh the texts, the calls, the everything – it's all going fabulously – until it's not. They've vanished. Whatsapp says that your message was seen yesterday, and the two blue ticks are there to prove it, but still they haven't made the effort to get in touch. Wait, they've unmatched you on Tinder as well? Ghosts. They're bloody everywhere. Ghosts just don't have the balls (or boobs) to tell you that they're just not that into you – the most common reason for them to cut all communication. I guess the endearing part is that they probably don't want to hurt your feelings, but disappearing does that anyway. It's not always easy to spot a ghost, because, well, the name says it all, but don't be disheartened. Shit happens. There're plenty more human beings online who wouldn't dream of it!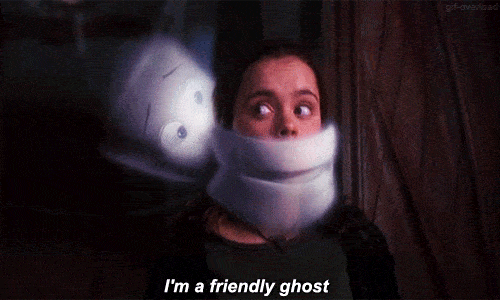 So, tell me, have YOU encountered a monster?