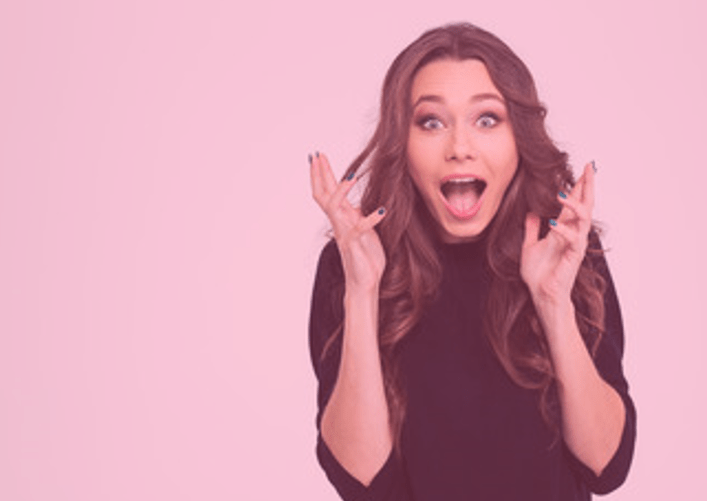 Without sounding too American or cliche, I love holidays – Christmas, Valentines, birthdays, anniversaries – the lot. Of course, there's all sorts of celebrations involved, generally including some sort of get-together in the form of drinks or a meal, accompanied by gifts for the person or people in question but my favourite part – both giving and getting – is the card.
I fully understand that a lot of people don't blink an eye at a greetings card BUT if it's the right one, chances are it'll go in the man drawer or in the memory box for years to come because it's unique, special, one-of-a-kind, that sort of thing. So, with the festive season fast approaching, I kept my peepers out for cards of this very kind and I just HAD to share this beauty with you. I found Love Layla Designs…
There is literally something for everyone. Funny, rude, romantic, crude, heartfelt – every box is ticked. Oh and it's not just cards too! Gift wrap's there,  packs of cards are there, balloons are there, wine labels, badges and a whole bunch of other bits too. So you can mix and match your whole gifting experience OR get everything in sync if you're a little OCD on the present front like myself. 
There is SO much choice in terms of variety when it comes to getting a card or what have you for your loved one/s, and like I said, they've got all the bases covered when it comes to your standard greetings cards – classic happy birthdays and merry Christmas all and the likes. However I couldn't resist sharing some of the little more risque ones because, well, they are bloody hilarious – and not for the feint-hearted for that matter!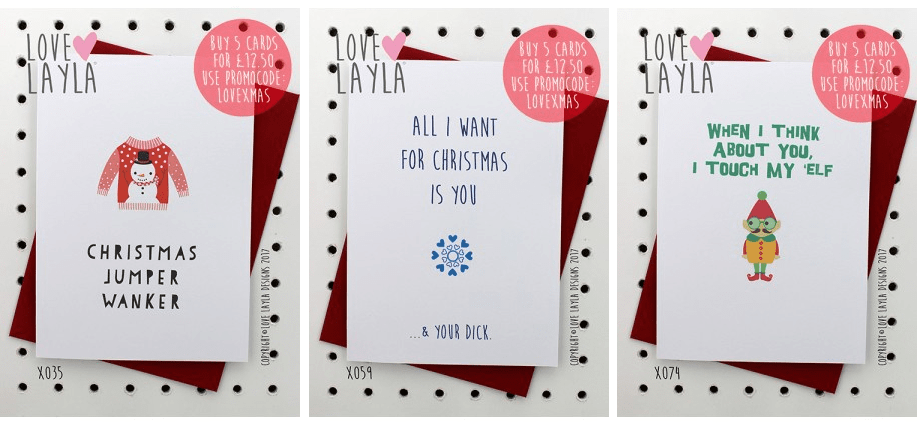 These belters are just a tiny example of the hilarity on offer on their website. I bought a whole bunch, mainly to sass my friends and family for my own entertainment but why the hell not I say! Tis the season to be jolly after all. If you can't ruffle some feathers over Christmas then when can you?
Oh and sidenote – I also love the fact that this is a family business – it's always good to give your money to a product you love AND a hard working family, as opposed to some multi-national, tax-evading conglomerate. After careful stalking online (my favourite pasttime), I ended up following the founder on Twitter – that's Stacey Dennis – turns out Layla is actually her daughter. She's gonna have some pride when she grows up to realise a brilliant business is named after her eh?
Anyway, click here to have a swatch of the website if you like, even if it's just for your own amusement
Oh and if you do end up making a purchase, please share with me your choices. For bants.