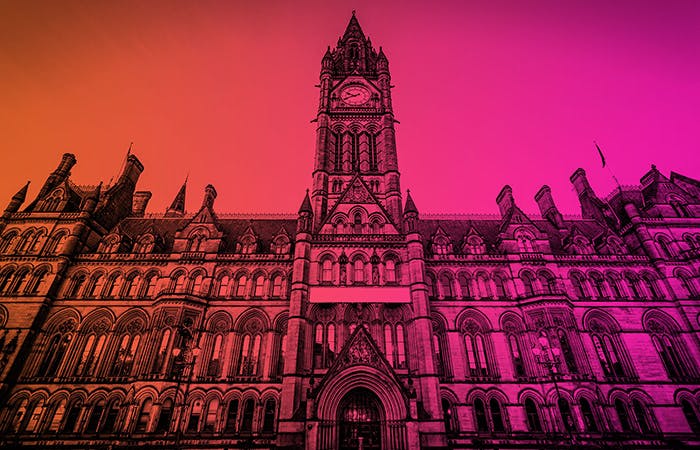 If you're single, and living in Manchester, and haven't been on a date as of late, you're not on your own. 
Did you know that over half of singles (54%) in Manchester haven't been on a date in more than a year – with low self-esteem and not feeling attractive among the main issues? In fact…
Nearly two thirds of single Mancunians think they'll be single forever
Crazy, right? But perhaps not unbelievable. We've all been there. Don't get me wrong, a lot of us when we're single become perfectly content with being single and enjoying our own company. However, there do come times when we're sat on the sofa watching a rom-com and all of a sudden we're overcome with the idea that we're going to be alone forever. This simply isn't the case. Especially when you're living in a city with so much potential for finding love!
I spent most of my single life in the beautiful city of Manchester and my God, what a great place to date that was. It's such a big city, meaning there are so many new people to meet, not to mention great places to date – eat, drink, see, do – the lot.
Manchester has the highest concentration of singles across the whole of the UK
Who'd have thought it, eh? Great to know if you're single though I suppose, the pool is more of an ocean which ups the ante that's for sure! All these stats and bits and bobs have come from a recent research study from eharmony who have been exploring the issues currently affecting Manchester's single population. So, why is the single population so much bigger in Manchester? Let me give you a little look at how the Mancunians are feeling about it, and how I feel about how they feel. Bring on the stats!
20% of me admit they feel that they are not well off enough to find a good partner
This is pretty unfortunate. Finances should not come into the equation where love is concerned, but they do I guess. As far as I'm concerned, as long as you're on the same page about your incomes, commitments and expectations, it shouldn't play too much of a factor, if at all. You could have nothing, but to someone, you could be everything. 
1 in 5 single women in Manchester admit that previous bad relationship and dating the wrong people has discouraged them from their search
Doesn't it discourage us all? We're in 2018 now where sometimes, dating can make us feel disposable but that certainly shouldn't put us off trying to find love! The best thing to do is to pick yourself up, dust yourself off and get stuck in. It's all about perspective. Getting dressed up and going out to meet someone new should be exciting, and it certainly shouldn't be a thing of dread. The past has passed, and the present is a gift. Remember that!
20% of Mancunians report feeling unattractive when dating 
It's all about attitude. Of course if you're looking in the mirror after a 12 hour shift, little water and lots of caffeine, a well overdue hairwash and a scruffy old jumper, you're going to feel a little more like a potato and less like a prince or princess. Get my drift? You're a catch and you know it. If you feel unattractive because your self-esteem is telling you so, ignore it. Prove it wrong. If someone has made you feel unattractive, get them out of your life. Nobody needs that kind of negativity.
1/3 of single men think that it's too expensive to date in Manchester
Rubbish. That's an excuse if ever I've heard one! There are loads of things you can do for free or on the cheap. You don't always have to go to the most expensive bar or the fanciest restaurant, it's the conversation and quality of the company that makes a good date – not the money. 
I know changing your perspective and attitude to dating can be easier said than done, but Mancunians, you're in luck.
To help singles overcome these challenges, eharmony is launching the Manchester Love Challenge, which will feature bespoke dating advice, video content and special offers in a month-long activity drive. Fancy eh? Perhaps you're reluctant to date due to bad experiences, or maybe you're not sure how to use online dating to find the right matches for you? It's all there to help, and to get you out there, meeting new people and most importantly, finding love. 
Relationship expert for eharmony Rachael Lloyd says…
"The fact that half of Mancunian singles have given up on finding love is hugely unfortunate, but not altogether surprising. The explosion in casual dating in recent years has in many ways hindered rather than enhanced people's confidence about finding a meaningful relationship.  But that is where the experts at eharmony can help. We're very much here for singles in Manchester who are looking to do it all differently and find love."  
C'mon then Manchester, ready for your next date?