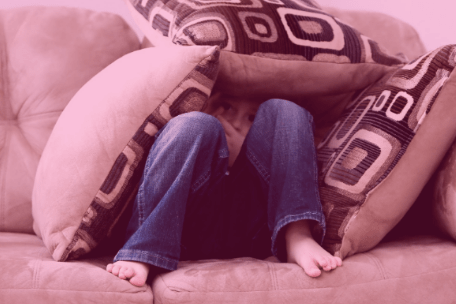 Whether you're starting divorce proceedings, getting a marriage annulled or breaking up with your partner, it can be a long process to get over a long-term relationship and can be extremely difficult especially when children are involved.
The emotional effects are often much greater if you have children with your partner and it can become a massive challenge. You're not only thinking about just your emotions you are also thinking about the needs of your children and help them to work through their feelings. Although no one intends for a relationship to break down, at times it can be the better option so try to work together to make it feel positive for the children.
Have a look below at some at the things that will help, when children are involved in a long-term relationship ending.
Allow Room For Your Emotions
You make sure you allow yourself to feel your emotions, so if you feel angry, fear, sadness or guilt let them out and don't bottle it up. You're going to be a much stronger person for dealing with these emotions rather than hiding them away from your kids. You should be making sure that if you have anything bad to say about your partner though that it is never done in front of your children, either keep them to yourself or express them when they're not around. Your children shouldn't be made to feel as though they need to choose sides and badmouthing can be a massive cause of this. 
Work Through Finalising The Split
Once you and your ex-partner know that you have made the right decision you need to make sure finalise the split with regards to areas such as debts, and dividing assets. These should always be done away from the children and avoid fighting or bickering about them in the presence of your kids At times if you can't agree it might be time to use a mediator such as family solicitors to help avoid things getting messy and heated. 
Try To Keep Things Amicable
The whole family is going to be going through an array of different emotions at this difficult time so it's best if you can keep things amicable. This includes the important matter of the time you're both going to spend with the children. You should both be accommodating and work out a routine that your children can get used to. If you and your partner can't bear to see each other for drop off and pick up try using friends or family to do this for you. If things cannot be sorted amicably it's important to sort the visitation out for the sake of the children, you should try to put your emotions to the side. 
Allow Some Time 
You have got to accept that it is going to take time for you, your ex-partner and your children to get used to a massive change like the end of a long-term relationship. It's vital that you don't rush the process and allow everyone time to adjust. You all have the right to grieve the loss and get used to the changes for along as you need. 
A break down of any relationship can be a difficult time, and having children involved can make it a challenging time. Do you have any advice for anyone going through this that you could share in the comments section below?