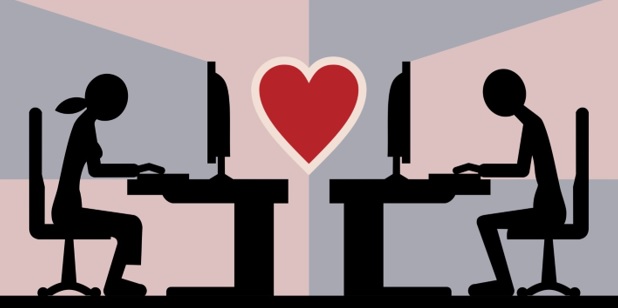 Long ago, even before the Internet was founded, matchmaking activities for single people were already transpiring.
In 1700, the first matrimonial service that ran ads for single men and women who were trying to find a husband or wife was created. There were a lot of matches that resulted from the service, even as the matrimonial service was not considered ideal at that time because many thought that turning to service was an act of desperation. Numerous people from the 18th century found love in this way even though such kind of service was not very popular. Click this link to learn more about matchmaking and matrimonial services: https://en.wikipedia.org/wiki/Matchmaking.
The matrimonial service from that century paved the way for commercial matching and dating to rise. Matchmaking has evolved; from newspapers providing personal advertisements to video dating through VHS, and presently, the internet brought us online dating. But the rise of online dating should not be so surprising. With the internet's unlimited reach, online dating is deemed to be the most efficient of all matchmaking services. The internet provides images, audio, and personal information of people looking for a match not just from your area but from all over the world which makes looking for a partner quick and easy.
Dating online is the act of searching through a dedicated website for a possible partner that is for a romantic or sexual purpose. It is a process that enables people to meet other people in hopes of finding someone you can build a relationship with. Dating sites will provide personal information of people looking for a match for other people that might be interested. If someone searching has found his or her match, he or she can just reach out to that profile, get to know each other, and if both are interested, they could arrange a date to meet.
Although the stigma that engaging in online dating services is a sign of desperation still persist, finding a partner online nonetheless transcended ceaselessly. The stigma has slowly faded and more and more people have become open to registering themselves in online dating sites. Quite several people have successfully found their match. Consequently, a lot of people have been inspired to join hoping to achieve the same outcome.
The ease in connecting to people through online dating sites has captivated a lot of people to partake in online dating. Among those that were allured to online dating services are the transgender and transsexuals. Due to some discrimination against the LGBTQ+ community (which is thankfully eroding over time), finding a partner has been very difficult for transgender people in the past. However, through the efforts of LGBTQ+ advocates, dating sites focused on catering to the needs of transgender people have been created.  Woohoo!
Here you can find dating sites that we recommend:
MyTranssexualDate.com
My Transsexual Date is an online dating service specifically made for transgender, transsexual, and transvestites. You can find a whole lot of trannies and who prefer transsexuals in this site. The area covered by this site is limitless so you can find matches all across the globe. The developers of this website are themselves part of the LGBT+ community which makes it better for the site since they understand the difficulties of finding a partner and even love for transgender.
MyTransgenderCupid.com
My Transgender Cupid is the top website of choice if your main goal is to find a life-long partner. This website was created to cater trans people that want long term relationships. This online dating service's principal goal is to assist trans men and women meet their true love.
TransSingle.com 
The main goal of this website is to build long term commitments rather than arrange casual hookups.  A complicated algorithm is used to ensure that perfect matches are made and you that you are compatible with the suggested users. Finding a long term partner for you is the ultimate goal of this site. For trans women and trans men who are looking for a long term commitment, Trans Single is the dating site for you. 
TSMingle.com
TSMingle was created by transgender programmers to provide a dating destination for non-escort transgender singles finding a partner to date and love. This site is ideal for transgender people that want serious relationships.
Trans-Dating.com
Trans-Dating is just like any other transgender dating site but what makes it unique is that its service is closely and constantly monitored to assure its members that the profiles on their site are real. This site caters to transgender people looking for a match from all over the world.
If you have no confidence socialising with people in person, online dating is the best way for you to start meeting other people. Connecting with people and developing serious relationships is made simple with online dating. You can find your potential life partners in online dating sites and this could be the start of something beautiful.
Helpful? We hope so! Oh and if you have any other recommendations, we'd love to hear them!