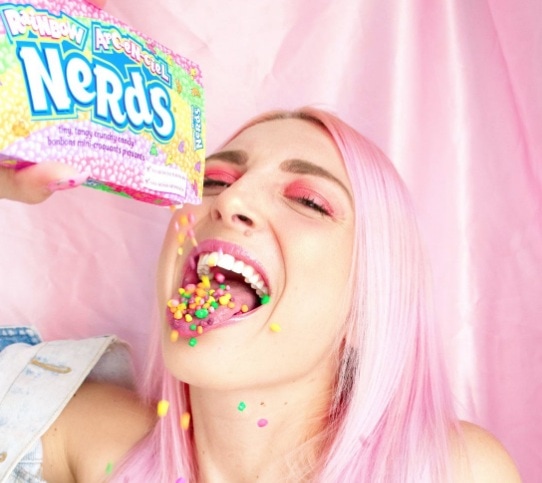 Dating pools and the dating world has changed and expanded rapidly over the past decade.
You no longer have to leave your home to find someone suitable for you, nor do you have to go through awkward blind dates in order to meet someone. Now, you can just log onto your computer or unlock your phone, and the dating world will unfold in front of you. All it takes is for you to create a profile, fill out a questionnaire, and the algorithms will make the match for you.
Then you can start having a conversation with your matches and connect with them through those messages. It's a simple, yet incredibly complex process, as this article says,  that millions of people go through on a daily basis. For most people, online dating comes as a safety net. They can be who they are and openly tell their matches what they like or dislike.
Based on that, they connect with people. For example, you don't have to go through awkward conversations with an accountant who dislikes games (like you would on a blind date), when you're a hardcore gamer.
So, in many ways, online dating should be a heaven for people like nerds.
But how do you find a dating site that suits you? How do you create a profile that attracts all the right people?
Where To Find Dating Sites For Nerds?
There are a lot of options out there when it comes to dating sites for nerds. There are specialized websites for nerds and there are more general websites with large pools of nerds to date. If you love statistics, here's a great study for you: https://www.pewresearch.org/internet/2013/10/21/online-dating-relationships/
Which one you choose is all up to you.
For example, online dating sites like Match have a seriously diverse group of people on their network, but they are not specifically targeted at nerds. If you set up your own specific interests and likes and look people up based on that, you can find a potential partner. There are paid websites and free websites alike. It's up to you to decide whether you're willing to pay to find a partner or not.
Websites that are paid often have a more serious audience. People there are serious about finding someone and they are looking for a more long-term thing. At the same time, there could be some people there looking for casual flings. You can also find serious relationships on unpaid websites, as Ryan's Best Reviews says, but the fact is that since they are free and there are no barriers, there are many fake profiles, a lot more catfishing, and more people just looking for fun for one night.
So, as you can see, there are plenty of options out there that you can find suitable as a method to find like-minded nerds. Of course, it's all about how you present yourself there and what you want from your online dating experience.
How To Find Like-Minded Nerds?
Finding nerds on dating websites is similar to finding anyone else on a dating website. The key is in setting up your own profile properly so that other people can find you too.
Make sure that you put nice pictures of yourself in different situations when you are doing things that you love to do. For example, if you're a book nerd, you may want to post a picture of yourself reading or next to your favourite books. If you have a specific fandom that you belong to, you can post about that too. You can also post pictures of you at ComicCon and similar gatherings.
Just be yourself in your pictures. Note that you should probably be alone in most of the pictures so that people understand who you are. It's easy to get confused when you see a group photo. Of course, posting a group photo here and there if it's clear who you are is a good idea too, so that you show others that you are friendly.
You should also use the search option if there is one and look for partners based on a specific set of requirements that you have. People will usually display their interests on their profile, so you can find them like that. All in all, just do your best to be yourself and to set up everything properly as you want someone to like you for who you really are and for your interests to match.
How To Find a Romantic Partner on Dating Sites
Now that you know that you have many options out there, you can start meeting people online. However, it's good to be aware of the number of people that are online and that you will need to stand out from the group, at least to the person that's your match.
So, here are some simple tips to help you increase your odds online.
Limited Choices
When making decisions, having more choices is never a good idea. It simply disables us from thinking critically. This means that you should limit yourself to a certain number of people, a smaller pool of options. This will help you make better decisions and allow you to find someone who is more compatible with you. Message only those people who you are really excited about and whose interests really match yours.
Evaluate Properly
Because you may have many requests for conversations at once, you may resort to evaluating people by seeing how they check all of the points on your ideal partner wish list. But this is a wrong approach. Instead, imagine having a conversation with them in person and see how you feel about that. If you think that you'd enjoy that, then proceed with your communication.
Be Open
You will have many choices of people on online dating sites, and you will probably go for the group that feels most familiar to you. In this case, those might be nerds with interests in the same subjects as you do. However, the point of the online experience is also to be open-minded and to see who might match you, despite their interests. When you talk to happily married couples, you can see that they didn't necessarily have everything in common, but that they were still compatible. So, if someone doesn't check all of the boxes, it doesn't mean that they aren't good for you. It's more about the quality of conversation and the feeling you have when talking to them.
Figure Out Their Distinctive Traits
When having those initial conversations with someone, try to notice and remember some of their traits. They might not reveal this in their profiles, but they will definitely enjoy when you remember them and repeat them again in one of your conversations. By noticing these things, you can also get to know a person a little bit better.