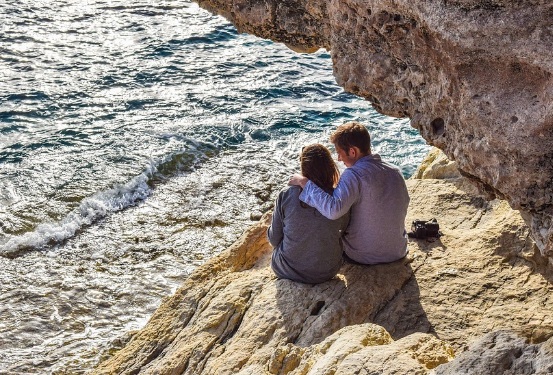 There are lots of ways in which you can make sure that your partner feels loved and appreciated.
There are big ways and small ways, and it's worth putting in the effort because your relationship is most likely one of the most important aspects of your life. Failing to nurture it is something you might live to regret if you're not careful, and that's not what you want at all.
Here are some examples of how you can make your partner feel more appreciated each day.
Ask Questions and Listen to the Answers You Get
Simply talking to your partner and taking an active interest in them and their daily experiences can be a big deal. If this is something that you haven't been doing so much of lately, it's definitely a good idea to buck that trend and to do what you can to start communicating better. And remember that a huge part of communication, maybe the most important part, is listening.
Thank Them
Simply thanking your partner for the positive and helpful things they do for you can make a big difference in your relationship. It might sound obvious and overly simplistic, but if you're not in the habit of thanking your partner when they do something nice for you, you'll start to take them for granted. And they might start to see you as unappreciative or uncaring.
Make an Effort to Share Responsibilities
When you and your partner take on the world as a team, it works out better for both of you. They'll feel much more appreciated and valued when you share responsibilities and tackle things together. Couples should take on things together rather than letting one person do all of the hard work. That leads to better long-term outcomes for the relationship.
Small Gifts That Remind Them of Your Appreciation
Doing something nice for your partner can take more forms. It's not necessarily about material things, but those little gifts that show you care certainly will be appreciated. They offer you a way to express your appreciation, especially when they're spontaneous and not given for any particular reason. Places like Fig & Bloom make it easy to buy flowers and get them delivered straight for your partner.
Find Time to Do Things Together
Finally, you should try to find time to do things together. This means creating that time when you're busy and showing your partner that you're committed to the relationship and doing everything within your power to share as much time together as you can, even when you have a busy schedule. 
As you can see, there are plenty of things you can do to ensure your partner feels appreciated in your relationship. None of us want to live with regrets, so show your partner how much they're appreciated so you don't regret not making more of an effort later on.
It's definitely worth it.