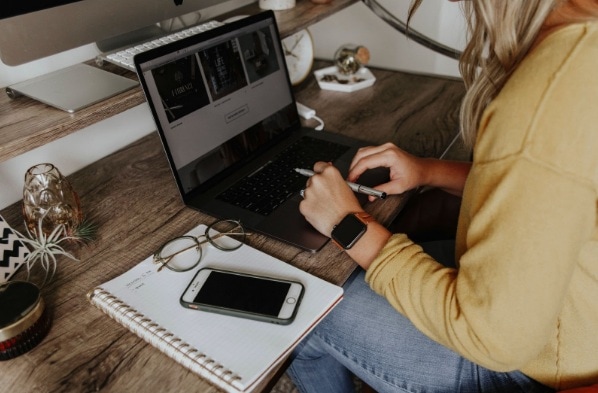 There's usually one big problem with pursuing your dreams, they cost money!
Working is something we need to do to pay the bills, but that doesn't mean you can't follow your passions at the same time. 
There are all kinds of ways you can earn money that will help you choose your own hours and working patterns so that you make time for the things you really enjoy.
Want to learn the secrets to working around your passions? Take a look at the following advice to get you started.
Try a side hustle
A side hustle can be an excellent way to make some money while also pursuing the things you love. There are hundreds of great side hustle ideas to choose from, with some of them requiring very little time commitment! Finding the right side hustle can help you generate an income without needing to work full-time, giving you plenty of freedom for other pursuits around your chosen hustle.
Work flexible hours from home
More and more people are working from home, which can save you a lot of time, and even help you choose your hours. If your job allows flexibility, you could change your hours to better suit your routine so that you can make some time for your passion project too. There are several things you need if you're going to work from home successfully, helping you to create the right setup to work productively and efficiently.
Find casual work that lets you choose your hours
Finding casual work that lets you choose your hours is great for making time for your other interests. Having the option to say yes or no to work means your routine is in your control, and means you're not committed to regular hours. From working as an extra to hot shot trucking jobs, you'll be surprised at the type of work that's out there. Casual work isn't for everyone, but it can be a good way to top up your income in between other projects.
Use your social media to earn money 
Your social media channels can be a great way to earn money. People make money on social media using all kinds of methods, including affiliate marketing, selling products online and by making partnerships with brands. If you've already got a loyal and engaged social following, you're already in a great position to start using your social media to make money. It can take some time to get into the swing of it, but it's a great way to earn an income while having the time to do the things you love.
Whatever your passions are, it's important you take the time to pursue them. Finding ways of making money that allow you to focus on your dreams means you don't have to worry about your bills and expenses being paid, so that you can put your energy into the things you love.
What are you waiting for? Get work in order so that you can put your passions first.