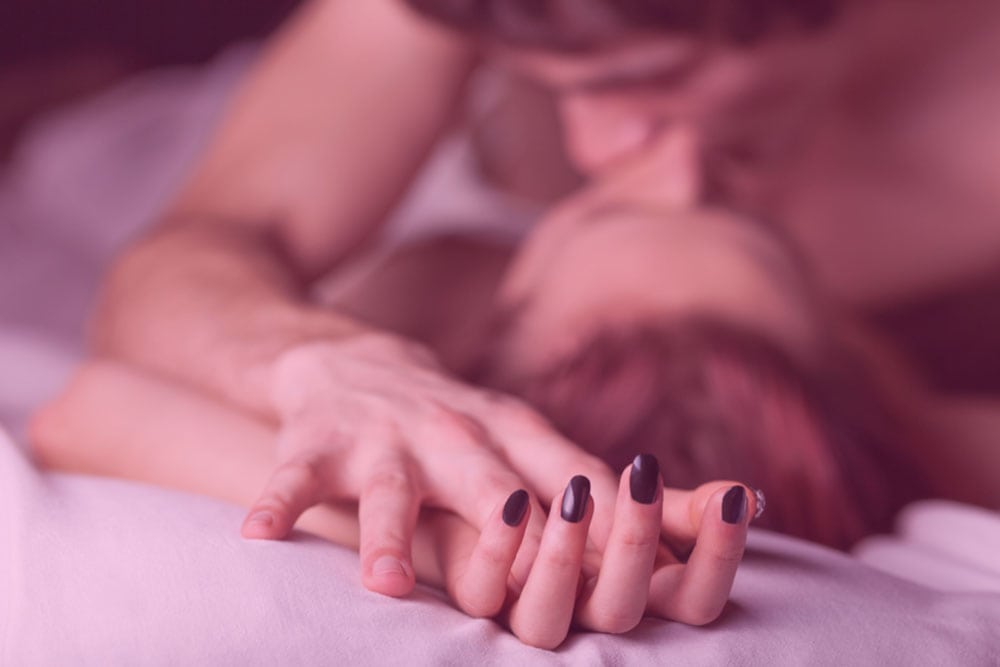 Sex doesn't stay hot on its own. If you are doing it enough, a routine sets in. When the sex starts to feel repetitive, it might be time to switch things up and try something new. Don't let your relationship fall into being the 'same old thing'. You need to move away from stagnant sex to sex that's hot, exciting, and dripping wet.
Lots of sex advice is readily available online, but keep in mind that the best tips involve your partner. You don't want to spring something on them they aren't expecting. A conversation with your partner about how to have a sexier relationship can be fun. All you need is your partner's consent to add a little spice to the relationship.
Are you struggling to find inspiration in sex? If so, you'll want to read this. Here are a few important sexy tips to spice up your relationship:
1. Try Lube
If you are shy about things like sex toys, dirty talk, and outfits, start small. Use lubricant. Lube can make the sex mind-blowing. It is used most often during penetrative sex, but it can also be used during oral sex or for hand jobs. Flavored lube during oral sex will drastically change the enjoyability of the act, especially if you're someone who struggles with performing oral sex.
2. Wear Sexy Clothes
Find clothes that make you feel sexy. For women, this might be a nice dress, heels, wearing makeup, or outfits that make you feel more feminine. For men, this can be taking on a cleaner shave or wearing cleaner clothes. Something like heels can also translate over to sex. You'd be shocked at how much hotter sex can be by keeping select articles of clothing on.
3. Invite Them to Watch You Masturbate
Watching your partner turn themselves on with a sex toy like a vibrator, clitoris stimulator, or dildo can inspire a rush of desire. Invite your partner to watch you and make it fun. This isn't for everyone, but it may be a way to provide your partner with a sort of pornography they don't have to look at a screen for. Even if it may or may not lead to sex afterwards, both of you can find this experience pleasurable.
4. Make a Sexy Video
On the subject of pornography, another way to go about this is by filming a video. A video can be as dirty as masturbating with a sex toy. It can also just be you getting undressed or acting sexy in a way that you know your partner would enjoy. Creating this sort of amateur, exclusive pornography can be a very hot way to turn your relationship into lots of passionate sex.
5. Explore Fantasies
Have you always wanted to try something sexually that you haven't had the courage to? Do it! Discuss erotic fantasies with your partner. See if there's anything they've always wanted to try. Hand cuffs, restraints, and other sex toys may be something to experiment with. The fantasies could also be a certain sexual position or act you've never done. It can be anything you or they want. Talk about it and get the subject out in the open.
6. Try a Sex Toy
There are dozens of sex toys to try. Vibrators, clitoris stimulators, prostate massagers, and more all fit the bill. Have a conversation with your partner and discover what they want to try. Search for sex toys that you are both comfortable with. Lots of people find that sex toys unlock whole new sources of pleasure. At the very least, the toys will keep things exciting.
7. Try a Blindfold
Sex toys can seem scary. They really aren't, but it can feel overwhelming not knowing where to start. If you don't have a clear idea of which sex toy to buy, try a blindfold first. By inhibiting a sense like sight, you put the person on edge but in a good way. It makes them hyper-alert. Touching can feel all the more intense and anticipation heightens. If you or they struggle with body image, this can also be a way to free yourself a bit.
8. Roleplay in Character
Try roleplaying. Talk with your partner and find a character they might like. Wigs, accents, accessories like glasses, and how you dress are all things you can change. You can both pretend to be different people, trying to engage in sex that way. You may find yourself being uninhibited and feeling a little creative with your choices.
9. Have Sex Outside of Bed
Sticking to the same place to have sex all the time can be very repetitive. By changing the scenery, you can liven up the vibe. You don't have to go have sex in public either. Enjoy sex on the couch, in your home office, or in the shower. Even if it ends up in disaster, laugh it off! Sometimes, the key to having a fun sex life is knowing when to laugh and try not to take it so seriously.
10. Intimacy Is Hot
Intimacy is super hot. If you like your partner and they like you, and the issue is simply the sex, connecting with that person can open up a whole new box of turn-ons. Look into your partner's eyes during sex. Talk to them, and it can be dirty if you want. Be sure to find out what's comfortable with your partner though. You don't want to turn them off by calling them a name or mistreating them.
11. Try Dom-Sub
Something else you can use to spice things up is to try a dom-sub sex session. Assign one of you the role of dom and the other sub. Try it once and see how you feel. If it doesn't work, the next time you have sex, try it the other way. See if this arrangement inspires any sort of changes in your or their desires. You may surprise yourself by how much you and your partner like these roles.