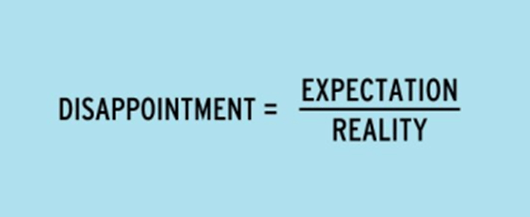 Another day, another dollar. I boarded a tram and made my way home from the office, arriving at my apartment to lounge on my bed for a good half an hour before I even contemplated doing anything productive. Post-work productivity normally involved staring into my cupboard for far too long and coming to the conclusion (as I do each day) that yes, I still have nothing edible in the flat.
Oh, what was I to do with my time? Tinder? Really? Is this what my life has resorted to? The answer being yes, and that's totally fine. Everyone's on there swiping away to their heart's content to find their next true love, or sexual conquest. Either way, everyone available on the app was eligible to romantically entertain.
I had recently found myself chatting – no, not chatting, texting – to a Mancunian film maker called Simon. I've gotta admit, I was pleasantly surprised when his message first appeared. He was handsome, seemed intelligent and hadn't asked to buy any of my used underwear garments so already, I felt I was onto a winner. Upon closer inspection, he was great. Initially, we seemed to have similar interests and the playful banter was a definite bonus, not to mention I could've gotten myself so lost in those chocolate brown eyes. Yep. I 100% fancied him.
I had been so busy at work of late, meaning the first thing I thought about when I finished for the day was not going on an online quest to find a local prince charming, more to how many hours sleep I could have that night or how big the bubbles could be in my bath. In between my evenings of lolling and unproductive activities, I'd see my phone light up on the side and every time, it would be a message from Simon.
I didn't think anything of it at the time, in fact I just thought he was another obsessive to the point where I had been contemplating deleting his number and leaving it. There must have been something that I was drawn to though, because I never did. Maybe I  was subconsciously playing hard to get? Who knows. At this point, I had cancelled plans with Simon at least twice with no regrets.
I'm not a bad person, I can comfortably assure you of that. I cancelled purely because we would arrange drinks midweek and when the time came, I felt no excitement, motivation or want to go. The third attempt he made to arrange a casual after-work drink, I found myself thinking 'fuck it' (pardon the French). What did I have to lose? A single girl in her twenties has gotta let go sometimes, so I went – and I was glad I did.
I've got to admit, as far as first dates go, it went wonderfully. I had made no particular effort, meaning I hadn't had a stereotypical pre-date nervous breakdown over whether or not to wear the LBD. I just wandered over to the bar after work on a Friday without any nerves or apprehension. I spotted him as I approached and I was pleasantly surprised, his pictures actually mirrored how he looked. I know this seems an odd statement to make but with all this photo-editing-filtering business these days, a simple image can be spectacularly deceptive but thankfully, in this instance, it wasn't the case.
We headed in to the bar together exchanging pleasantries and got talking and boy, did we talk. We talked about everything and anything, the conversation flowed even better than the Sauvignon Blanc did from the bottle into my glass (and let me tell you, that beautiful wine did flow!) Talking then led to kissing. Oh yes. Kissing. I was getting a train home that night and as a gentlemanly gesture, Simon walked me to the station. On leaving, we spent a good fifteen (yeah, fifteen!) minutes kissing. I mean ridiculous, consuming, passionate kissing. It was good. In fact, it was more than good. It was great, and this is coming from a woman who is not a fan of public displays of affection, but where Simon was concerned, I found myself completely advocating it.
This was positive. A good date with a good guy. Who'd have thought it! Inevitably, the feeling was mutual. A quick after-work drink soon became a couple of nights out and a dinner date. Surprisingly so, things were still really good. We had a right laugh together and the kissing – oh the kissing. Our series of rendezvous just seemed to be getting better. It's not that I was looking for anything serious at the time but it was a pretty pleasant emotion feeling a sense of ardour towards another for a change.
The last time I saw Simon, let's just say we were far more intoxicated than we should have been for a 'school night'. Sure, neither of us were falling over but I was definitely not going to be bright-eyed and bushy tailed in work the next day! Simon looked great, although I did notice he was wearing the same shirt I'd seen him wear twice previously. This is irrelevant really, but I had to comment. One too many cocktails led to laughing and joking together in the city centre, which then led to a question I hadn't expected but a small, slightly-brazen side of me was glad to hear: "Can I come back to yours?"
In normal circumstances, I would have laughed off the prospect of any man thinking I would bring him back to my apartment after a few dates but I made a conscious decision to give Simon the benefit of the doubt. I mean, it was fine, I wasn't looking for anything too serious and hey – a girl's gotta eat.
My happiness may have been a result of overconsumption of wine, but I was still completely content. We had so much fun together, dining, drinking, laughing, just being us. Maybe I could've considered something serious? Too soon to tell. Besides, we were about to head into the bedroom. Ah, the defining moment! It's like the best bit of the film that you're waiting for from the beginning and you're excited to see what happens. I was particularly thrilled given the fact that he was such a good kisser so I totally didn't regret shaving my legs or putting on my lace undies.
Well. I needn't have been excited. Put it that way.
It was an extremely awkward, ridiculously quick, soundless fumble, followed by complete silence.
I remained in bed next to him, simply staring at the ceiling and my mind couldn't stop whirring, thinking about how much of an anti-climax this night was… literally. I just couldn't understand it. We had a great time in bars laughing over copious amounts of alcohol, we were wonderful at dinner together sharing stories over tapas, we were definitely those two people that others would look at and say 'god, they look happy' – to the untrained public eye, we would most certainly have been perceived as that couple EVERYONE wanted to be.
So, why was it, when we were so good everywhere else that the main event was just, well, stupendously shocking (and not in a good way). These were the thoughts that were whizzing round my head as I lay there completely naked and emotionally confused, albeit pretty pissed off that I'd gone through a lengthy 'deforestation' process just in case I did end up in bed with him that night.
I mean, what was to happen the next day? He had obviously made an informed choice not to go home and I think the fact that I was suffering from some sort of Post Traumatic Sex Disorder meant that my initial decision to politely ask him to leave afterwards had completely gone out of the window, much to my dismay.
More importantly – did he think it was good? I mean, sure, we've all been in the situation where the other person may not quite be, how shall I say it – "on form", and let's face it, we're not always "in the mood" all of the time, but Simon and I had kissed so passionately on several occasions. If anything, I felt bloody misled. How dare he be such a good kisser and at the same time, such a poor lover!
I mean, seriously, what if he genuinely thought it was good? Simon was 33 years of age. How on earth could he have lived 33 years of his life brought up within a society obsessed with sex – in image, in advertising, in those pop-ups that appear on your computer screen at the most inopportune moments – and still sleep soundly at night thinking that his performance was top notch. No. This definitely wasn't the case.
So given that I had come to this assumption, what was it? Was he nervous? Was he timid? Was he intimidated? Well, put it this way, I'll never know. After an extremely sleepless night (thanks to the guy who decided it was perfectly acceptable to sprawl across the bed for the ENTIRE night leaving me no room for manoeuvre), we left together in the morning. Conversation was extremely minimal. Yes – I know – it was ridiculously early, but still the chatter didn't flow as normal, things had become awkward. The walk of shame we both embarked upon during the wee small hours of the morning could also be described as the walk of failure, anti-climax, disappointment – you get the idea. It was clear that the situation had been emotionally acknowledged by both parties.
I guess it's safe to say that expectation will undoubtedly always differ from reality. I wouldn't have said I had massively high expectations of Simon in the 'bedroom area', but what I did expect was that his personality and our chemistry would correlate with quality of our sexual intimacy. It didn't. The two things remain, to this day, to be a contrast of monumental proportions.
My advice in this instance would be to "expect the unexpected". I know this seems pretty cliché but hear me out. As human beings, we naturally expect things to go a certain way and normally, in our favour. However, it's a truth universally acknowledged that the more we expect, the more disappointment we face. I mean, this isn't always a bad or negative thing. Disappointment in itself comes in all shapes and forms, and not just within relationships. It is, however, a wonderfully weird way to experience 'life lessons', learn from them and more importantly, move on.
I wouldn't say that I felt I had wasted my time dating Simon, although I have learnt not to count my chickens before they hatch. I was so caught up in the moment having met someone I had a whole bunch of things in common with,  a man who dressed well (regardless of recycling his shirts) and who could hold an intellectual conversation, so putting pressure and expectation on our sexual chemistry may have enhanced how unsatisfying it was.
Now, the best thing is that I can hold my head high (of course, after washing the shame out of my bedsheets) and get on with my single girl life knowing that I should..
"Always expect the unexpected because that will lead you to the reality"