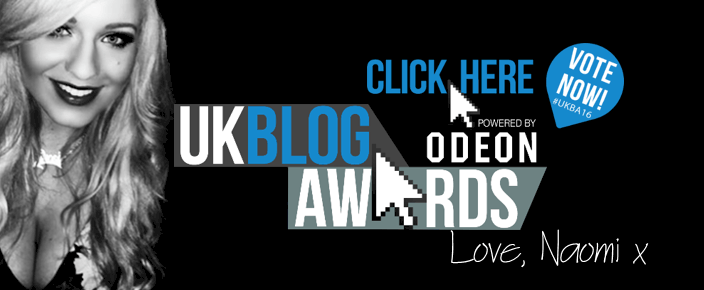 As I'm sure you're all very well aware by now, I started my blog just last year as a means to vent about a bad dating experience and from then on, I've continued to keep a date log, along with all thing sex, love, relationships and more, which have come to form my wonderful website – "The Naomi Narrative".
After having built up a fantastically dedicated following )and having been shortlisted for The Cosmopolitan Best for Sex & Relationships 2015 award), I'm entered into the DATING category of The UK Blog Awards 2016!
If you've enjoyed reading my blog, or it's given you a laugh at least, please vote for my blog 'The Naomi Narrative' – www.thenaominarrative.com –  in The UK Blog Awards in the category of "Dating"
I'm just a single girl who decided to document her dating experiences in the hope that through having a giggle at my expense, people are able to see the lighter, less gloomy side of dating. As I'm sure we're all aware, being single can sometimes be strenuous so it's good to know that by adding a dash of comedy genius to my tragic love stories, people in the same boat are given a little bit of a pick-me-up to make the single life that little bit more satisfying!
You can vote for me here:
Thank you all so much for your continued support of my blog. I always appreciate all of your comments (and votes) and I can promise you that, in return, I'll continue to tell you the good, the bad and the ugly of all things dating!