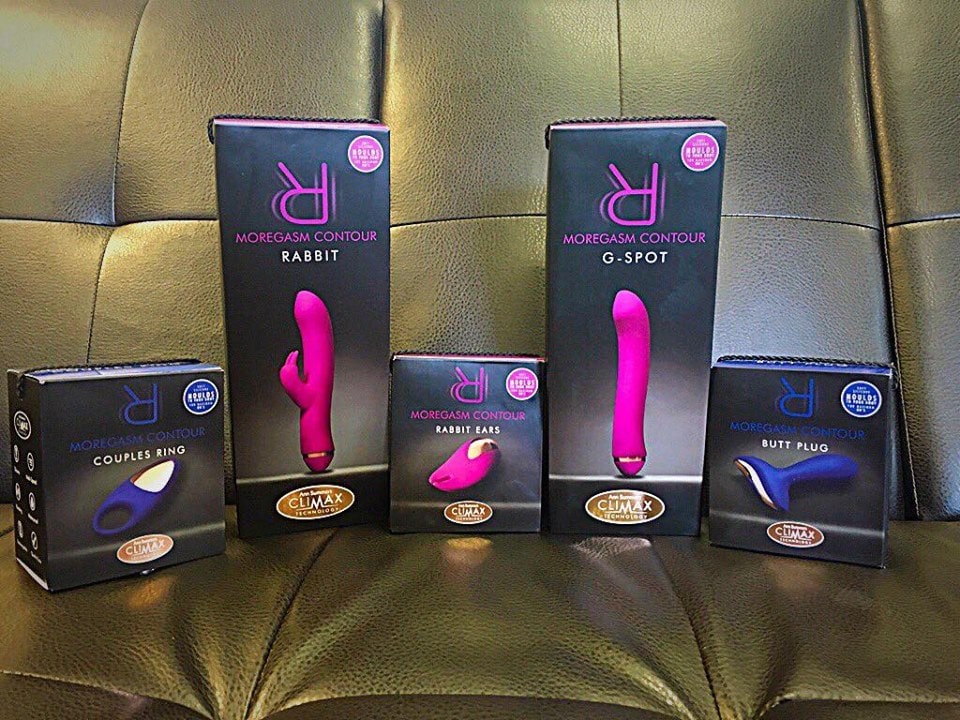 In this day and age, I think it's safe to say that when it comes to sex, we're never really satisfied and that can be a good thing! Great sex between two people doesn't just happen – you've got to make it happen – so we're always looking for new and exciting ways to take our bedroom antics to the next level but the thing is, a lot of just don't know how. We know there are things out there, but the thing is, there's a lot of things and because of this, we just don't know where to start. However, never fear, Naomi is here.
Forget your average orgasm… You need Moregasm!
That's right, Moregasm Contour is the exciting new range of sex toys coming soon from Ann Summers. There really is something for everyone: whether you're playing solo or wanting to add a spark of excitement between you and your partner. The Moregasm Contour toy collection has quite a few perks, including being coated in dual density silicone – meaning these are the softest, most sensual feeling products around (or so I think so!) It just gets better too – they're all USB rechargeable. What an revolutionary feature. Never again will you be judged by the man behind the counter when bulk-buying batteries. All you need to think about is sticking your vibrator on charge when your phones on 100% – pretty nifty eh? No more nicking the batteries out of the TV remote control and claiming no knowledge of their whereabouts. Oh and of course, the whole collection is waterproof, meaning you can enjoy the perks from bed, bath and beyond. So, I know what you're thinking, what's in the collection? Well…
The Rabbit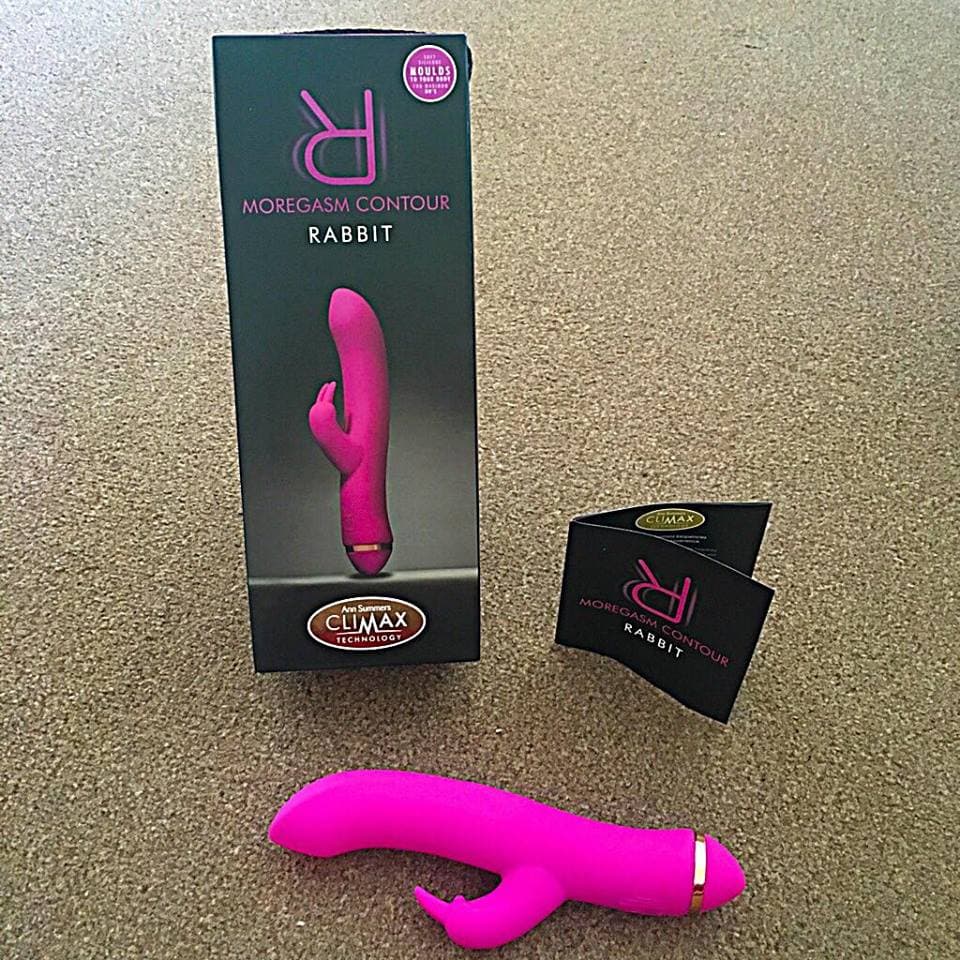 "Soft, supple and seriously satisfying. The most intensely intimate orgasm I've ever had"
Ah yes, the classic go-to bedside drawer best friend for women all over the world. However, this new little beauty from Ann Summers is a little different. The Moregasm Contour Rabbit is designed to give you blended orgasms through intense clitoral and internal stimulation. That's right girls, you don't need a man in your bed to give yourself that happy ending you well and truly deserve! The Rabbit is packed with 3 vibration speeds  and 3 pulse settings – probably more than you can handle – but that's the best bit right?
The Couples Ring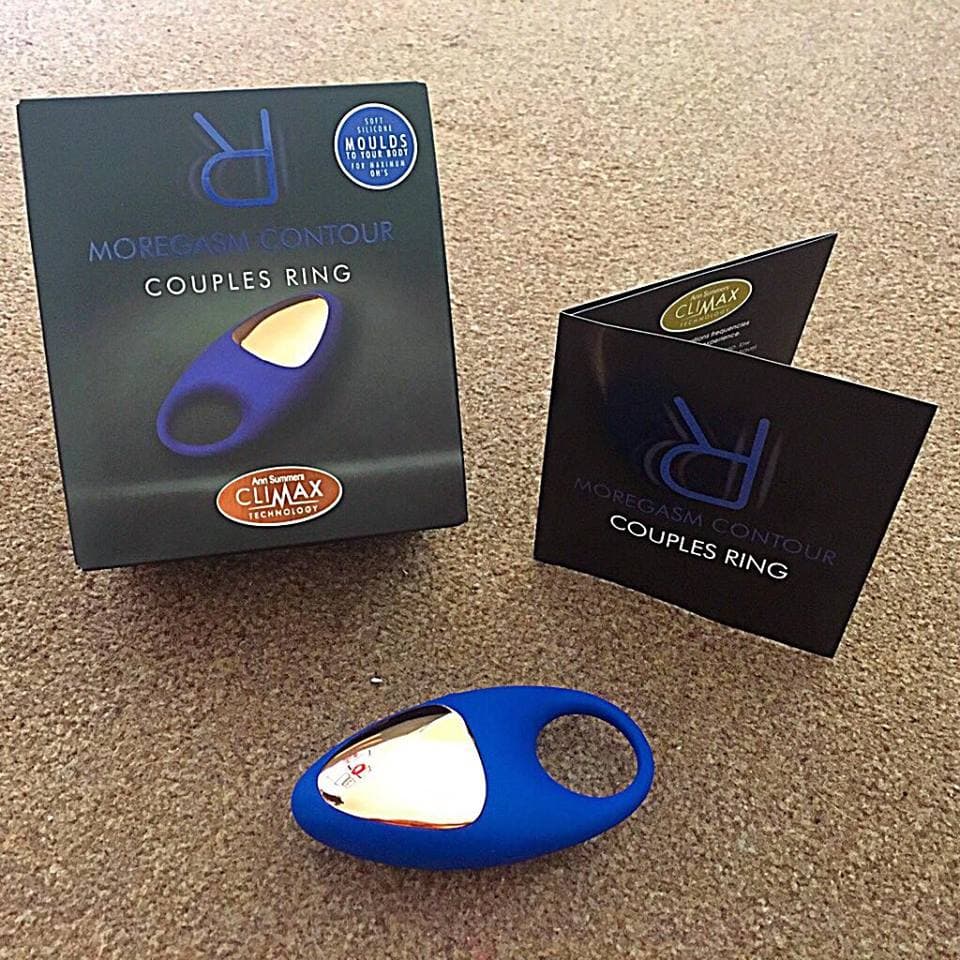 "He lasted longer and I came harder, this is phenomenal"
So sometimes, I've felt that guys got the raw end of the deal when it came to sex toys, because well, there seems to be more options for us ladies, but here's something that you can enjoy simultaneously – the best of both worlds really. Introducing the Moregasm Contour Couples Ring. Share in the good vibrations with Ann Summers' most powerful ring yet. Not only will it pretty much guarantee an earth-shaking orgasm for you, but for your partner as well! With a flexible 2-inch girth, 3 vibrations speeds and 3 pulse settings, you've got your pick of the intensity and my God, when you find what works for you both, trust me, it will be SO worth it.
The G-Spot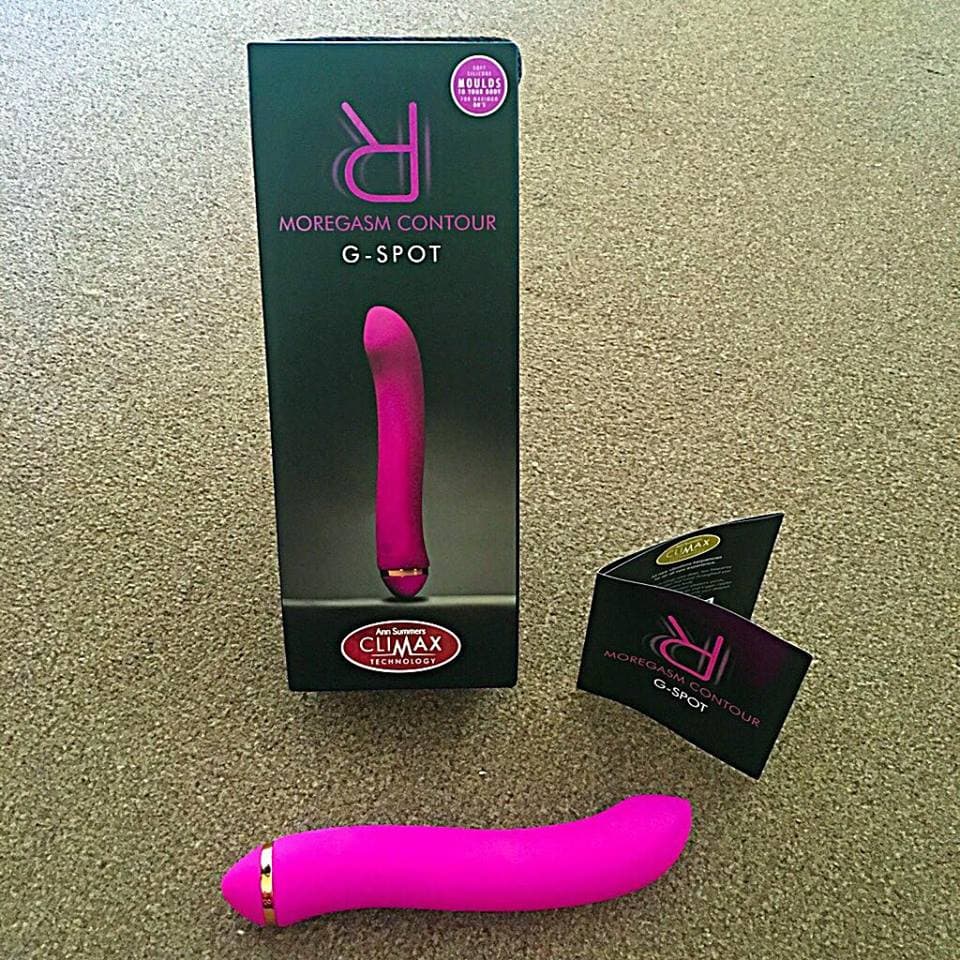 "The vibrations were unrivalled; I've never had a toy take me to orgasm so quickly"
Ah yes, the G-Spot. Better know as the Holy Grail of the female body. We all know we've got one, but finding it, well, that's a different story. However, this is no longer the case as the team at Ann Summers have designed The Moregasm Contour G-Spot so that it is uniquely angled to provide deep, mind-blowing vibrations directly to your G-Spot. Can I get a hell yeah for that?!  With 7 inches of insertable length (oo-er), 3 vibrations speeds and 3 pulse settings, it sends surges of pleasure through your entire body, and the toy itself is contoured to fit you perfectly. What more could you want?
The Butt Plug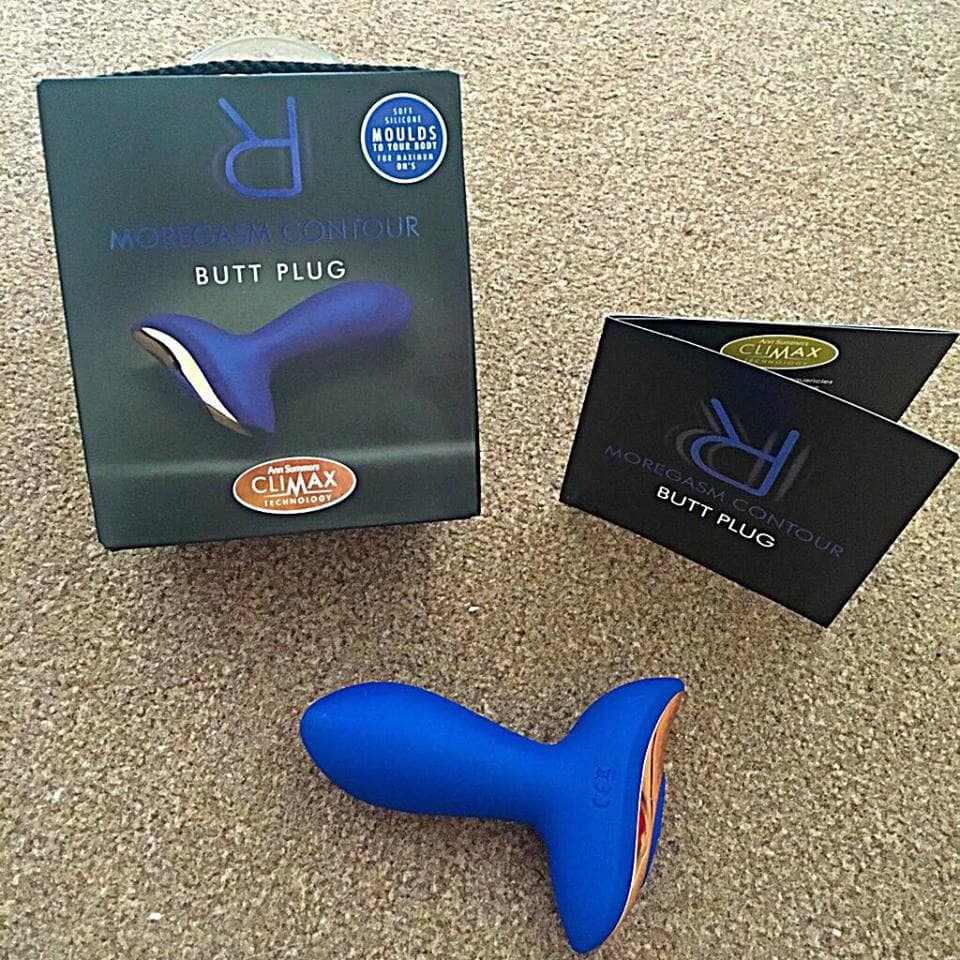 "The strongest vibrations making for the strongest orgasms… like nothing I've ever experienced"
As Ann Summers eloquently put it "we've upped the ante for anal with vibrations so powerful, this butt plug is guaranteed to blow your mind and rock your world". Now is that really something you'd wanna pass up? No, didn't think so. Anal sex and play is something a lot of couples (and singles) want to explore but don't know where to start, however I think the this toy is a great way to begin exploring! As with other products in the Moregasm Contour collection, the Butt Plug features 3 pulse settings and 3 insanely intense vibration speeds, so it's your choice as to whether you want your orgasm to be amazing, mind blowing or indescribable. Tough decision eh?
The Rabbit Ears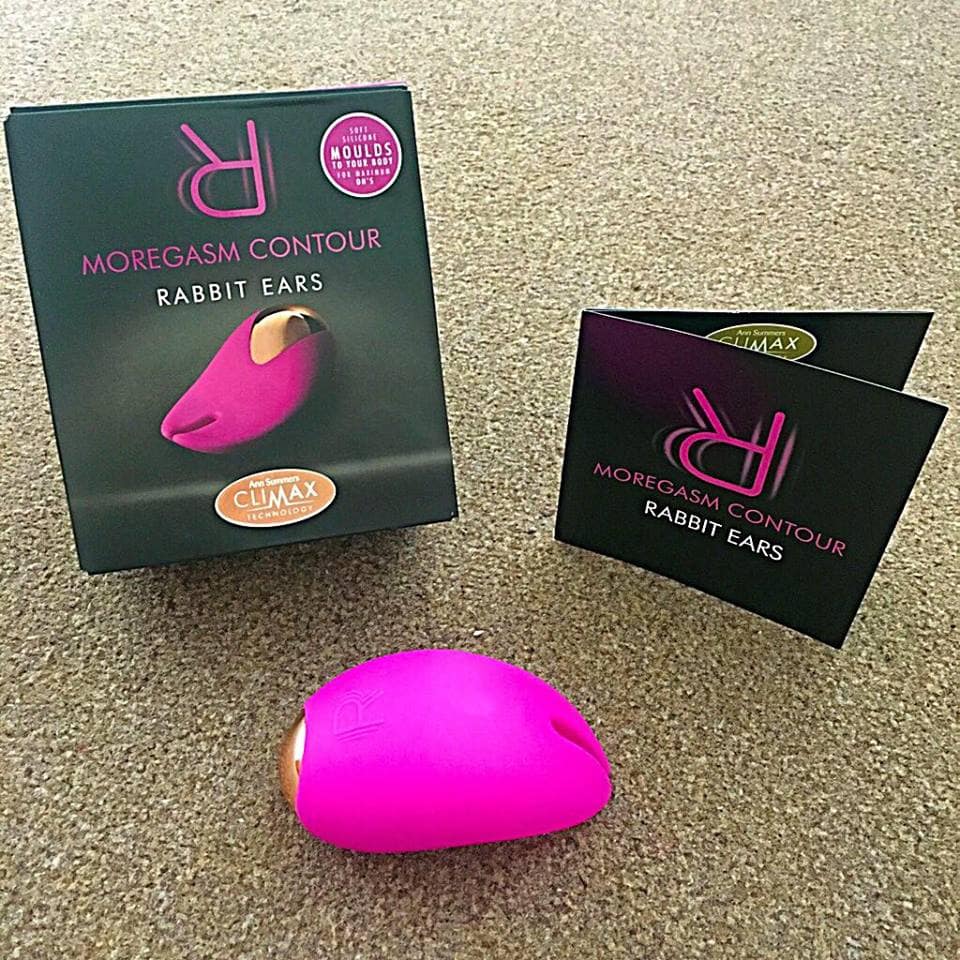 "One word; Intense, both the vibrations and the orgasms"
A different kind of stimulation, yet equally satisfying, comes in the form of the Moregasm Contour Rabbit Ears, which are packed with 3 unforgettable vibration settings and 3 pulse settings for your pleasure. Oh and you can switch between the luxuriously soft dual silicone ears or the firmer body of the toy for targeted, harder vibrations when and where you want it most. When it comes to masturbation and sex in general, I think the Rabbit Ears are a game changer and the best part? You win every time.
So – there you have it – The Moregasm Contour collection from Ann Summers. Sure, you may be thinking "well I've already got some sex toys" but trust me when I say that you will never have experienced intensity like this and let's face it, if you can guarantee an amazing, eyes-rolling-back-into-your-head orgasm, surely that's worth the investment? Yes, that's what I thought too. Right, well, that's me done for the day, oh and if anyone needs me…