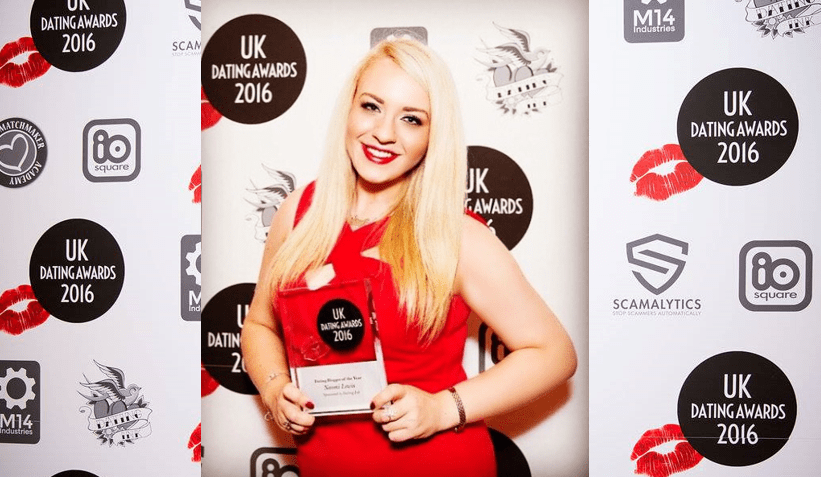 Last week, I attended The Dating Awards – the most prestigious event in the dating industry recognising the talent and achievements of brands and individuals really packing a punch and making their mark. I went along as a finalist in the category "Dating Blogger of the Year" and guess what?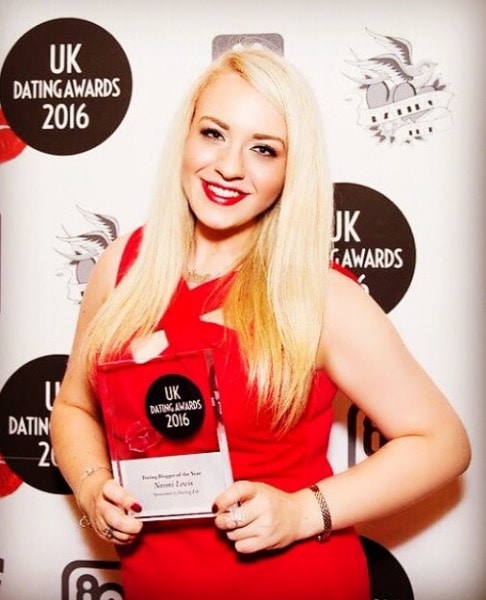 I'd like to take this opportunity to say a massive thank you to… you! That's right, you. If it wasn't for you taking the time out of your day to read my musings and generally have a right good laugh at all my dating misfortunes and kind-of-sort-of dating advice, my blog and I wouldn't be where we are today. I am truly humbled to have received an award for my writing and thrilled to have something I am so passionate about recognised by an industry I have fallen head over heels in love with.
The dating industry itself is a bloody brilliant one to say the very least and is packed to the brim with extremely talented people who revolutionising the way we date (and what we know about dating for that matter) every single day. Naturally, it wasn't just me who walked away with an award that night, there were others too, and all truly deserving of the recognition they received.
Online Dating Brand of the Year – The Inner Circle
Dating App of the Year – Hinge
Best New Dating Brand – ooOo
Dating Expert of the Year – Jo Hemmings
Dating Writer of the Year – Stella Grey
Best Dating Marketing Campaign – TrueView
Safer Dating Award – TrueView
Best Use of Social Media – LoveStruck
Best New Dating Individual – Ane Auret
Dating Events Brand of the Year – Smudged Lipstick
Best Commercial Dating Blog – Cupid.com
PS. Big shout out to Charly Lester, Founder & CEO of The Dating Awards, what an amazing event you've put together over the last few years and what a massive impact you've had on this wonderful industry – inspirational!
As you can see, there's a lot going on behind the scenes (and in front of the scenes of course), in fact probably more than you'd anticipate, so please take the opportunity to check out what these brands and individuals have to offer because let me tell you, these guys have got it all. Just as I am, they're all really grateful for your support of what they love.
I must admit, I am monumentally grateful to all of my readers but most of all, I'm grateful for my family, naturally for the obvious reasons but moreso for supporting my blog and shouting about it from the rooftops. I don't think there's many girls who can openly admit that they write about blow jobs and their Mum, Brother, Gran and Grandad are their biggest fans. They support everything I do and write about 100% so I'd like to take this opportunity to say thank you to them as well, because without them, I definitely wouldn't be where I am. They've encouraged me to follow my passion since day one and I couldn't be happier with the path I chose.
A massive well done to everyone who received awards, and once again, a huuuuuge thank you to everyone who continues to read my blog, my gratitude goes a long way! 
(in particular, to the entire team at Barclays in Glasgow, continuing to read my blog is definitely a dil-do)