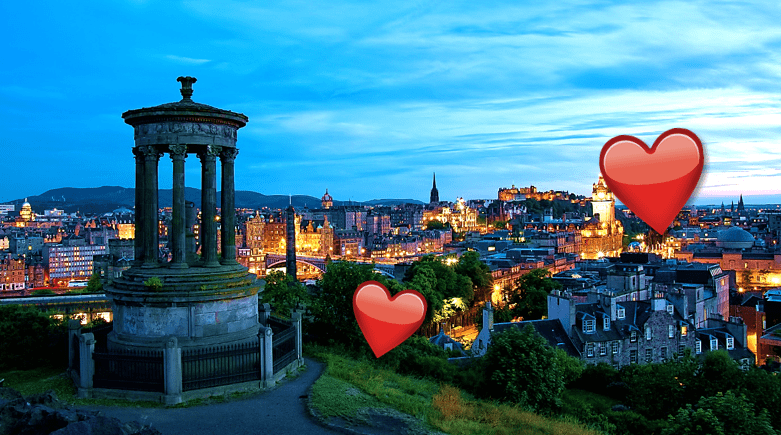 I think it's safe to say that we're all pretty certain that life gets in the way of relationships. We've all got washing to be done and deadlines at work and Aunty Maureen's 50th and well, as a result of this, we sometimes forget to give our other half's the attention that they need. So, with this in mind, me and the big man make a conscious effort to do things away from our flat and away from where we live so that we've got no distractions and generally just have a pretty good time away from familiarity and reality. So where did we go this month?
EDINBURGH.
Not too far from home that we could get there in less than an hour, but far enough so that we could call it a mini-break I guess. Of course, thinking of things to do while we there was a no-brainer. Edinburgh's a city full of things to see and do, overflowing with culture and the likes. Granted, with it being a city, I half expected it to be grey, too busy to move and construction workers everywhere putting up scaffolding in Edinburgh to build new apartments, but no! It remains to be a brilliant city boasting beautiful buildings, the right kind of hustle and bustle and gorgeous surroundings.  However, when it came to finding a nice place to stay and a good restaurant, I must admit, I didn't really know where to start. However, after endless Trip Advisoring and the likes, I came across a small B&B and a well-know restaurant and we could not have made a better choice. So here's a bit about our meal and our stay, and if date night's on the cards for you, I'd say you make the same choices too!
This luxury B&B in Edinburgh we found was, to our surprise, right in the middle of the city which was perfect as it was only a short walk from Waverley train station, but it was far enough out to avoid the noise and general hustle and bustle that you come to find in a city centre. Upon arrival, we were greeted by the owner – the lovely Louise. As an incredibly friendly and hospitable host, she brought us in out of the cold and gave us a wee tour of the house – which was completely immaculate, modern and welcoming.
The room we were allocated – The Garden Suite – was perfect. It was clean, cosy and luxurious, again with a Scottish theme, in the form of complimentary Noble Isle toiletries, homemade Scottish tablet and a small decanter of whiskey. First thing's first, we chose what we wanted for breakfast the following morning – a big selection to choose from! We both opted for full Scottish breakfasts (at a time of our choosing) which was made to order in the morning, and what a way to start the day that was. Everything was cooked to perfection and if that wasn't enough, there was a whole continental breakfast available as well just in case you weren't quite satisfied, which we definitely were.
The room itself had everything you could have needed, including a sofa which was a nice touch. The en-suite was the size of a family bathroom, much bigger than mine at home let me tell you, which helped as we were getting ready to go out for dinner because even with the two of us in there, there was plenty of mirror space to go around. Bear in mind that we visited during December in Scotland so with temperatures below freezing, we were also incredibly grateful for the underfloor heating too! Oh and the bed was SO comfortable and a lot bigger than expected, which was great, because let's face it, that's where a big part of the magic happens on date night right?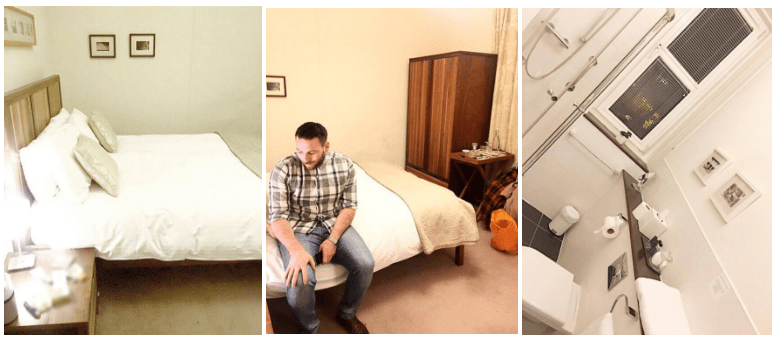 Of course, we could have stayed at a standard Premier Inn and got our head's down for the night but I feel that because we had this luxurious room with so many thoughtful touches, our date night was made that little bit more memorable. Funnily enough, when you think of a luxury or premium place to stay, you feel like you might be turning up to a property with electric gates in Edinburgh – you know what I mean. Perhaps a bit 'too posh' for some and arguably, this can be quite off-putting. Millers 64, however, presented itself as an aesthetically stunning period property offering all the luxuries of a high end stay without the fluff… and it was just perfect.
Now on to dinner at…
Again, situated in the city centre but away from the city madness, The Stockbridge Restaurant was tucked away and was an incredibly quaint scene for a romantic meal. The restaurant itself was a small, candlelit venue on a lower ground high street, which kinda gave off the "you'd have to know about this place to come here" vibe. The staff could not have been nicer, completely attentive and game for a laugh at the table, and when it came to the food and drinks on offer, they knew everything there was to know about, well, everything.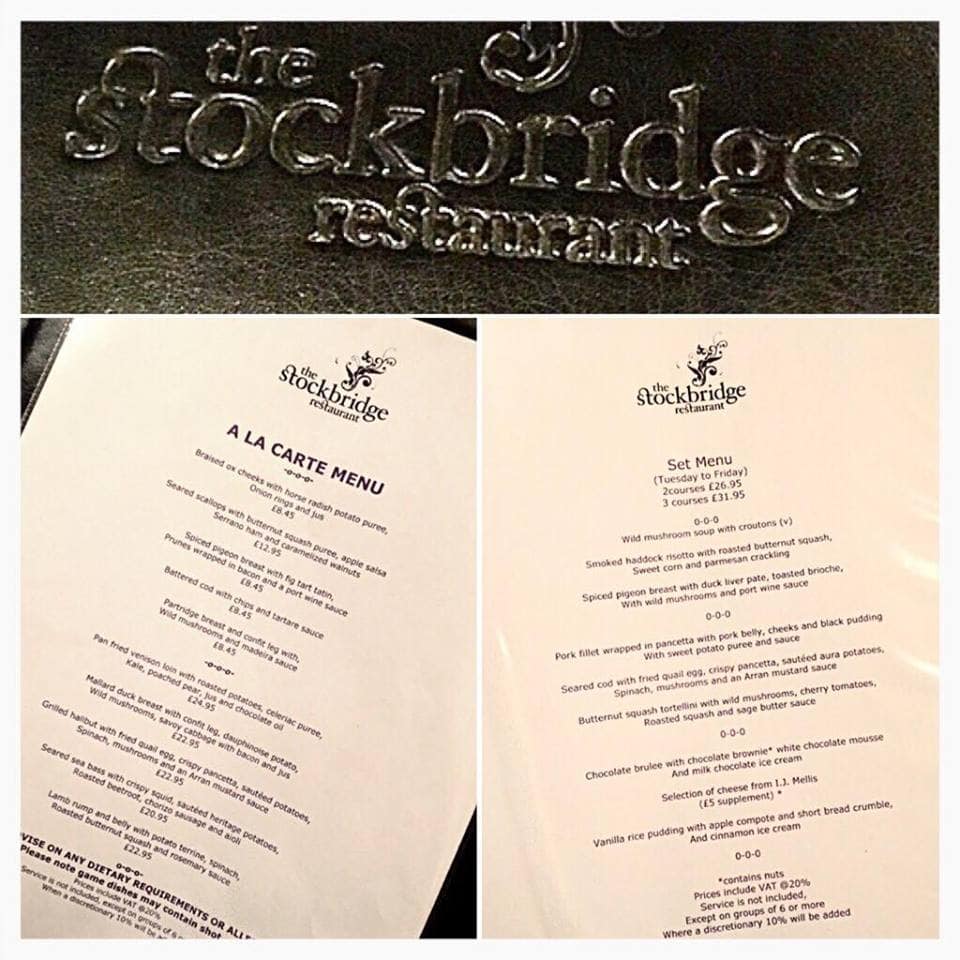 The candles and flowers on the table definitely set the scene for the evening, and the fact that there were probably no more than 10-15 tables in the entire restaurant made it a very intimate dinner location. The food that we ordered (a la carte) could be described as nothing other than exceptional – beautifully presented and perfectly cooked. Oh and the drinks selection was endless, too many wines to choose from (which can only be a good thing) and lots of beers and spirits for the non-wine drinkers amongst us (which I imagine are few and far between)

Between the dinner, the drinks and the room for the night, it's safe to say we definitely made the most out of our date night in Edinburgh and had a wonderful time. If you're planning a wee night away in Edinburgh with your other half, I'd highly recommend Millers 64 and The Stockbridge Restaurant as together, they made date night for us what it was meant to be – special.