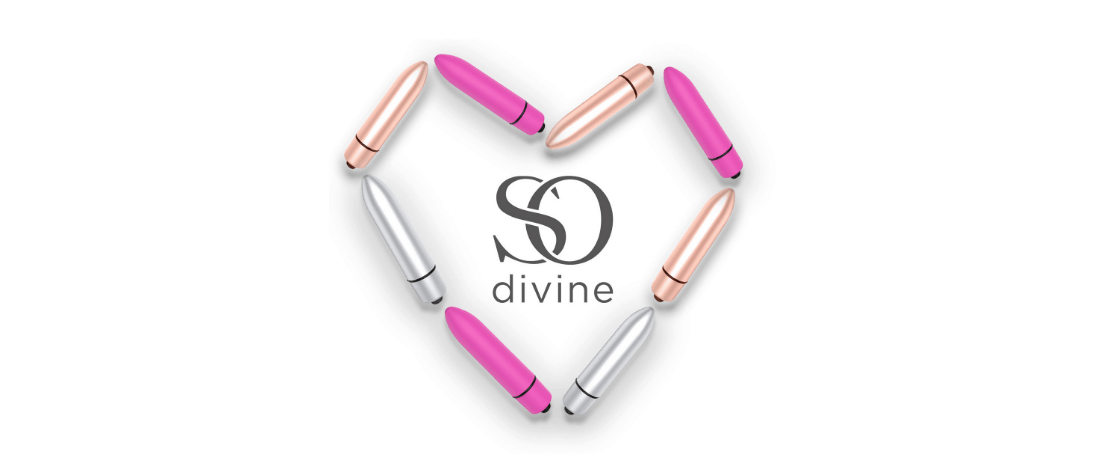 Sex toys are, well, pretty much everywhere these days. I mean, you want to see the boxes of goodies I've stuffed in cupboards and wardrobes and under the kitchen sink (kidding about the sink, or am I?) Well, this is what I thought anyway. Sometimes, I seem to forget that because I spend the majority of my time wittering on about sex and dating, a dildo doesn't even catch my eye. I've seen it all before. However, it has recently occurred to me that – still – some women (and men for that matter) haven't heard of certain – or even tried – sex toys.
This is a concept that seems very alien to me but still totally understandable. There are so many shops and websites and it's probably all a bit overwhelming, not to mention the hundreds of different products on offer. I bet some people don't even know where to start, but that's fine, that's where The Narrative comes in.
So recently, I've come across a company called So Divine and that's exactly what they are – not only are they divine, their product range is simple, sexy and self-explanatory and perfect for first-time buyers (obviously suited to regular users too)  The toys and accessories available on the website are also pretty damn affordable too. Not too cheap that they'd fall apart the minute the batteries went in, and not to expensive that you'd have to remortgage your house to get your kicks. Basically, they've brought it right back down to basics to offer men and women the best of the bunch when it comes to pleasure products for singles and couples alike.
So, without further ado, here's just a few things you can find on the So Divine website that you could start your collection with (or add to, no judgement here)
£34.99

This cheeky little vibrator will give your fantasies plenty of French fancy. The delicate flower shape sculpture provides an extra frisson of pleasure while the 10 vibration modes are guaranteed to give you blushes – so enjoy finding your favourite setting. Packing plenty of pretty flower power, Ooh La La is always ready for some fun. It's quick to charge too, and with two hours of user time, there's no rush and no batteries – yay! Thank God you won't be caught out the next time the remote control feels a little lighter than usual.
£54.99

Shhhh! Can you keep a secret? Magic Wand is a powerful, dual-motor vibrator that adds pizzazz to your passion sending you skywards with its three speed options and seven pulsating patterns. If you want to keep this delicious discovery all to yourself, no problem! Magic Wand is the strong but quiet type (just how we like 'um eh girls?) that's easy to charge up and is discreet too, so you can get fired up without any fuss.
£7.99

MUST HAVE!
Keen to please and easy to use, this silicone bullet provides intense stimulation and will be your best friend when you need a speedy but sensational climax. Powerful yet petite, pop the vibrating bullet into your handbag for portable pleasure and the secret is all yours. These vibrators are great for singles AND couples, a tiny toy that can be used before, during and after sex to enhance the experience and heighten the, well, you know what I'm talking about.
So I guess it's time to stock up for Valentine's… and every day after that too.