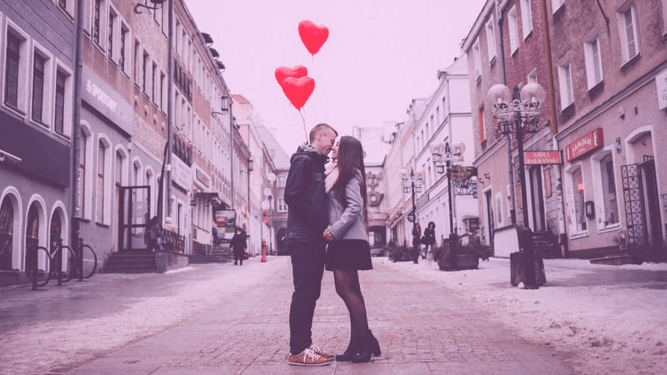 Dating is stressful enough, this much is clear. I mean, I suppose the hard part's over when you both agree to go on the date but then there's all the nitty gritty in between before that date actually comes. There's planning (and buying if necessary) the outfit, and then appropriate footwear of course, then make-up (is it worth risking gluing your eyelids together for a longer lash? Always) and then how to get there and well, need I say more? You basically need as little to think about as possible and rest assured knowing that you'll be looking fabulous and going somewhere nice for your date.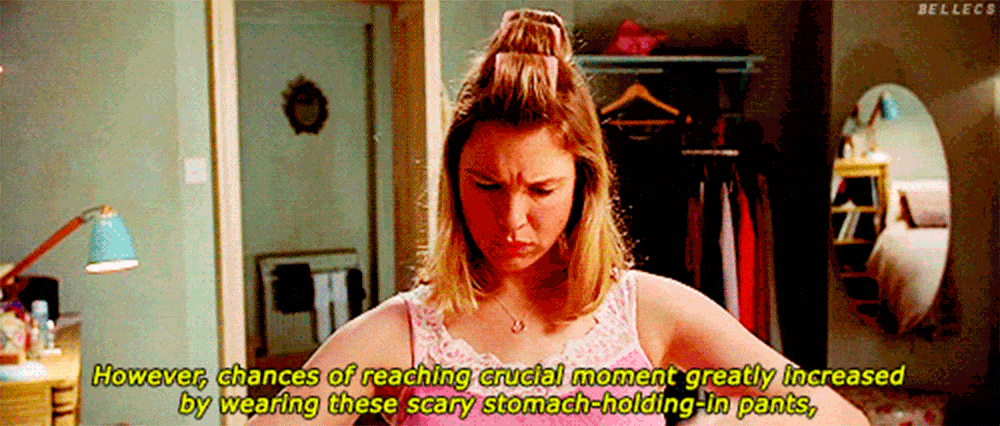 Sure, as lovely as it would be to have a personal shopper and make-up artist on hand, we can't always expect sparkling when in reality, we're not all celebs, but what we could be helped with is finding the perfect places for dates. When we're dating, we're not just looking for the closest bar, we want somewhere with a bit of atmosphere, but not too loud, because you want to talk, but not too busy, because you don't want too many distractions, and not too mainstream, because you'd rather not bump into someone you know, getting my drift? And so enter Kwaan. There's a lot to think about when planning a date but fret ye not as I've found
Kwaan
takes a lot of that stress away from you (woo)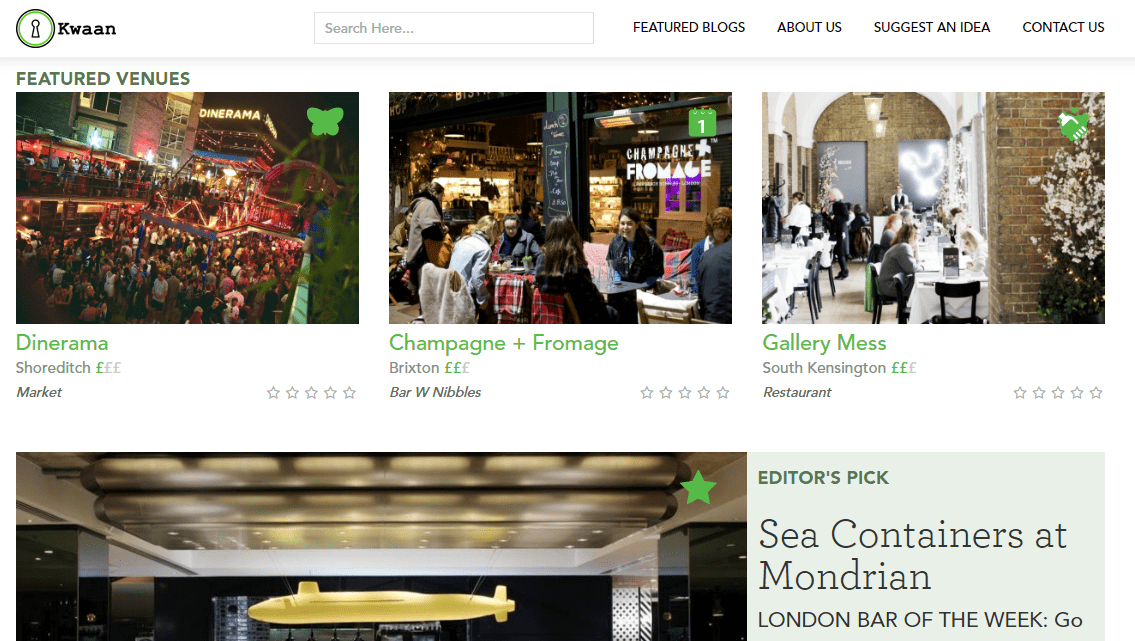 So I stumbled across this site recently – think TimeOut but exclusively for dating – and I think it's safe to say there's definitely a gap in the market for it because there's nothing out there quite like it: Kwaan is a website solely dedicated to sourcing venues matched perfectly to your date vibe. Each venue is carefully reviewed – not just as a drinking or dining experience – but as a place to go on a date. Okay, I know what you're thinking – not all of your dates are the same right? Trust me, Co-founders Rajvi and Sam have got that covered too. To first find the best venue to go on your date, you choose your vibe…

 Good idea right? Then you take it from there, have a wee look through the places listed and see exactly what fits your bill. It really does leave you feeling a little relieved that someone else has done the hard work for you when it comes to the location of your tryst – reviewing food, drink, ambience, service, lighting, location. Obviously being the incredibly nosey parker that I am, I chatted to the guys at Kwaan and asked why they made the site? I mean, sure it's a great idea, but I thought there must be a reason why it came about. Check this. It was actually brought about by brother and sister duo, Rajvi and Sam ,who went on far too many online dates between them where the venue was all wrong! We've all been there right?
Kwaan
is predominantly for Londoners just now (boo) but the good news is that they're planning to expand UK wide VERY soon and then, internationally. Imagine meeting a hot guy on holiday and being like "hmm where shall we go?", knowing full well that you can find the perfect place for your date in less than a few clicks. I think they've really hit the nail on the head here.
So gonna give Kwaan a go?