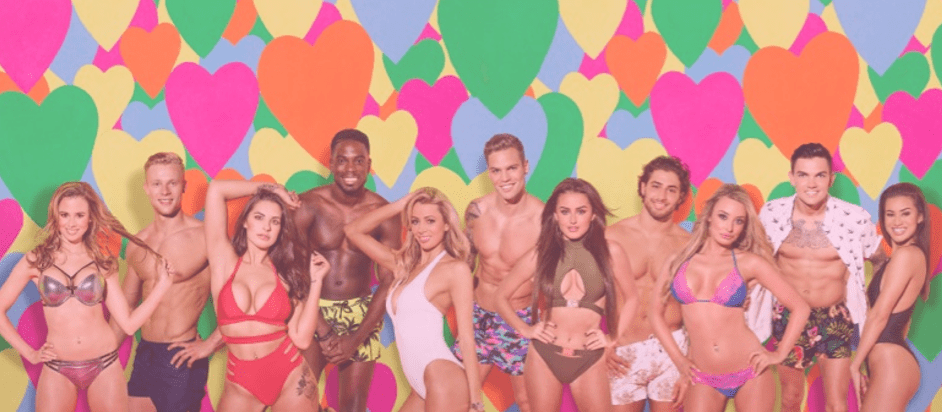 I didn't think I'd be so addicted to Love Island this year but guess what? I am. I eagerly await the daily trailer to give me a little taste of what's to come that evening at 9pm on ITV2. Of course, there's a few reasons according to me, my friends and Twitter that we all can't seem to shut up about the villa, and here's what they are…
He's My Type On Paper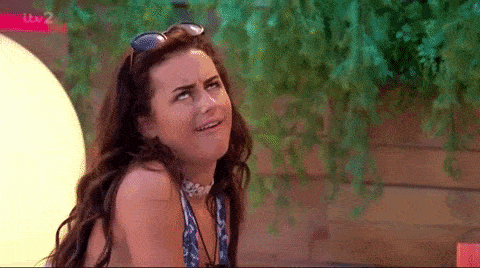 Isn't it weird that any bloke that comes into the villa is everyone's type on paper? The phrase is thrown about like it's nobodies business and in fact, it's been said that much that even I sit at home in bed at night wondering if I'm even my own type on paper anymore…
Camilla's Eyelashes

Are they braided? Are they feathered? Are they matted? CAMILLA, WHAT IS GOING ON?! DO YOU CHOOSE THIS?! Hun gimme your address & lemme send you some fresh Eyelure 149s because quite frankly, I simply cannot bear your eye tassles any longer.
Oh Were You In Blazin' Squad Marcel?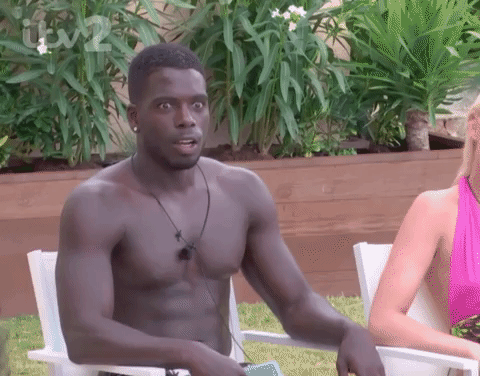 Enough is enough, we don't wanna see you at the crossroads, flip reverse and realise that nobody gives two hoots about your past Z-list fame. Granted, at the time, they were absolute bangers but 15 years on, I can't really say that anyone would bat an eyelid. Focus on what you're good at now Marcel – which is dishing out questionable relationship advice. Paging Dr Marcel…
Putting All Your Eggs In One Basket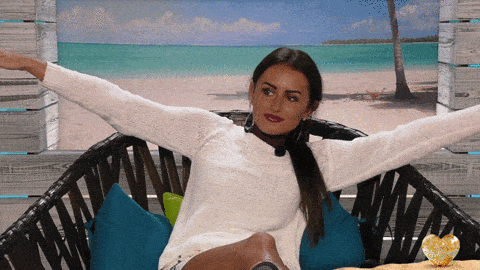 You're part of a reality show so chances are, if putting all your eggs in one basket means you one step further away from £50K, I highly doubt it'll happen. Do we REALLY have to keep saying this though? Surely, we're all intelligent enough to coin a new phrase. No? We're not? Wow. Oh well. Eggs in one basket it is.
Muggy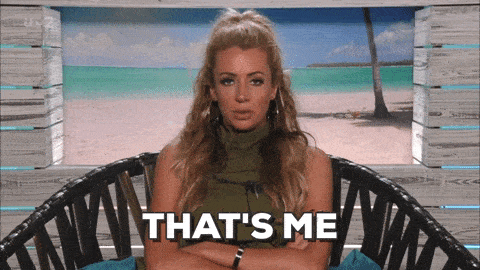 WHAT DOES MUGGY EVEN MEAN?!?!
Jonny's Nipples
I don't know about you guys but there's been one too many dinner plate nips on my screen during this series. The main culprit? Jonny. I'm almost certain they get bigger as each episode goes on, I kinda hope he gets voted out tonight, mainly so I don't have to avert my eyes anymore – get yer tap back oan big man!
The Bromance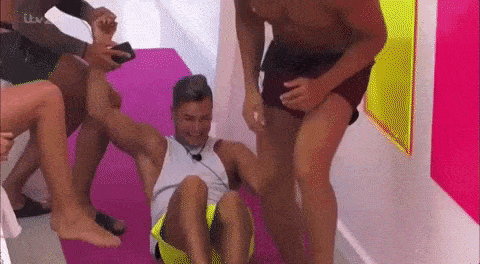 I'm not sure how I felt about Kem trimming Chris' pubes in last night's episode but it definitely wasn't positive. Sure, I'm all for the bromance but come on guys, there's no line anymore, you're so far past the line, it's a speck. I'm surprised they're not coupling up with each other. Have a word.
Kem's Amateur Dramatics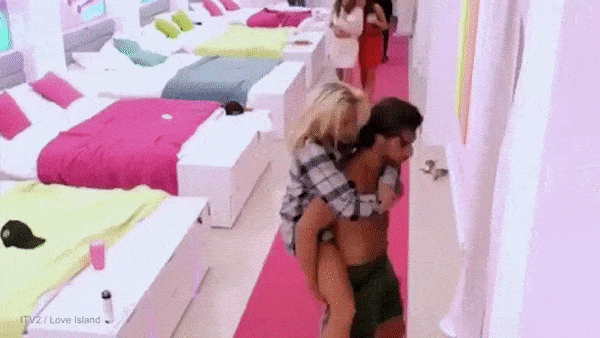 Have you ever known anyone as dramatic as Kem? Don't get me wrong – it's hilarious – but even I can't compete with that level of extra. He even managed to turn a wee tumble into what looked like a viscious attack. Poor, attention-seeking Kem. Who knows what's in store for the rest of the series.
Montana's Moves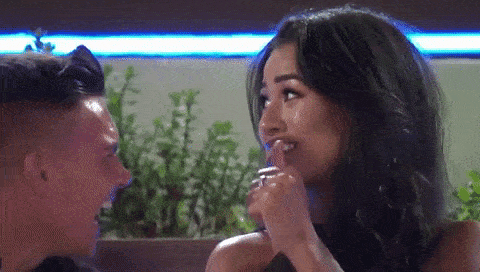 She's 21, single, absolutely stunning, down to earth, toned to the hilt, cracking personality, funny as hell, super caring, but Montana – babes – you can't dance – but we still love you you awkward little tinker.
Tuna Melt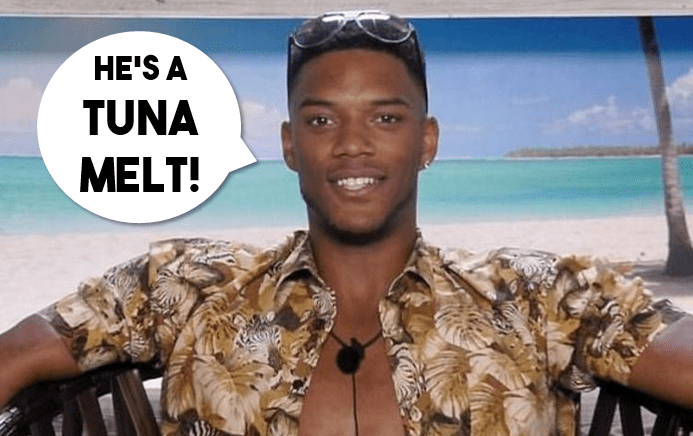 Well, that's everyone's insult/comeback/banter sorted for the next 10 years. Thanks Theo, thanks a bunch.