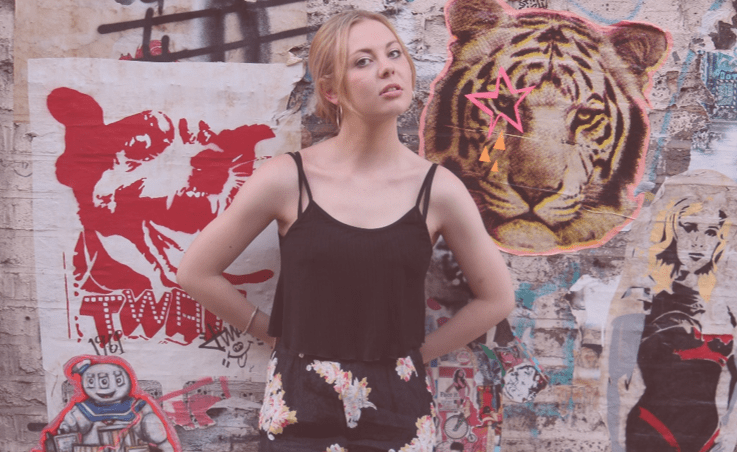 Yep, a dating internship. You read that right. London-HQ based dating app – CLiKD – put their adverts all over the internet advertising for a "dating intern" and it's about as black and white as it seems. In short, they wanted to get in touch with a single pringle who was happy to use their app to find (and go on) dates and basically, document the success of each one. I've never seen anything like it but if I was single, I would have been right up for this. When you're single, you're always (or you should always) be open to different ways of meeting new people who could quite possibly be on your wavelength, so why the hell not?
As always I stuck my nose in and got the goss (I should live on Wisteria Lane, honestly) and when I asked Mike at CLiKD about the dating internship, he said they'd actually had a lot of trouble placing the advert because it was so, well, controversial! However, in the face of adversity, it seems he and his team pressed on to find the capital city singleton they'd hoped would come on board, and they stumbled across a goldmine when they received an application from…
Miss Daria Lazo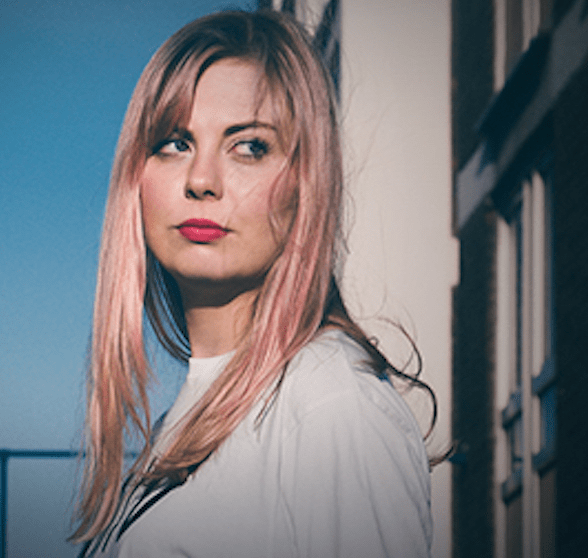 Although I know a lot of people would have been put off the idea of a dating internship, so I was certainly keen to know a bit more about Daria and why she decided to have a yolo moment and just go for it with nothing to lose. So, here's what she said…
Why did you apply for a dating internship?
When I've seen the ad for the internship, I found it really intriguing. I am the type of person who loves a challenge and I like to test myself. I feel like this internship, is the one, which I can learn from a lot, developing further my skills with writing and blogging but also learn more about myself when it comes to dating.
How long have you been single?
I've been single for a bit over a year now, having a few flings in-between, but I still haven't met anyone I would want to fully spend my free time with.
What are you looking for in a date?
Definitely spontaneity and common interests. I'm very easy going and I hate planning, so I'm looking for someone who will be on the same wavelength, who also goes with a flow and wants to have fun.
What do you like about CLiKD?
I like CLiKD is very visual based, as a photographer I highly appreciate that and it stands out when you compare it to other dating apps. And I really like the concept of "the test", it's great that you get to choose the people not purely based on looks but based on personality and their interests. As I mentioned in my first blog post, passing the test already gives you a little feeling of satisfaction from the match.
What are your biggest dating pet peeves?
Being late, bad manners, which include being a bad listener and talking about ex's those are the biggest turn offs for me. You would think it's not so hard to avoid those, but you would be surprised how many of these guys do, especially bringing up their ex's on a first date. But then again it's straight away a warning sign that they are still not over them, so on to the next one!
What would seal the deal for you on a date?
It's hard to tell, I think it would have to be a combination several things. First of all, I think there is nothing sexier when a guy plans the date, instead of making you choose where to go or just meeting up and wondering around for ages to decide where to go, sorry but that's not attractive and makes you look less of a man. Having a good banter is very important as well as genuinely interesting conversations. Don't forget to compliment a girl as well and of course he has to make me laugh!
Where would be your ideal place to go for a date?
I don't think there is such thing for me as an ideal date place. I'd be lying if I said an evening in Paris or dinner at some Michelin star restaurant. I find it cliché and to be honest I can take myself to those places if I want to. I think it all depends on the company, and talking from experience if you get on with a guy, then you can have the best date in your life even if it's on the park bench in Primrose Hill, although, yes the view is absolutely stunning there, but you get the point.
What would be your question for CLiKD?
My question for CLiKD would be how did they come up with their concept? There are so many dating apps out there, so different types…I mean you name it. But for me, CLiKD definitely stands out and I'm curious why did they decide to aim at creative people.
Oh and FYI, Daria and I exchanged phone numbers and email addresses, so I'll be checking in with her in a good few weeks to see if she's met Mr Right, or even Mr Could-Be-Perfect-With-A-Little-Training. Only time will tell to see if she finds someone she clicks with. Question is, would you be as open to this idea as Daria is?
Would you apply for a dating internship?