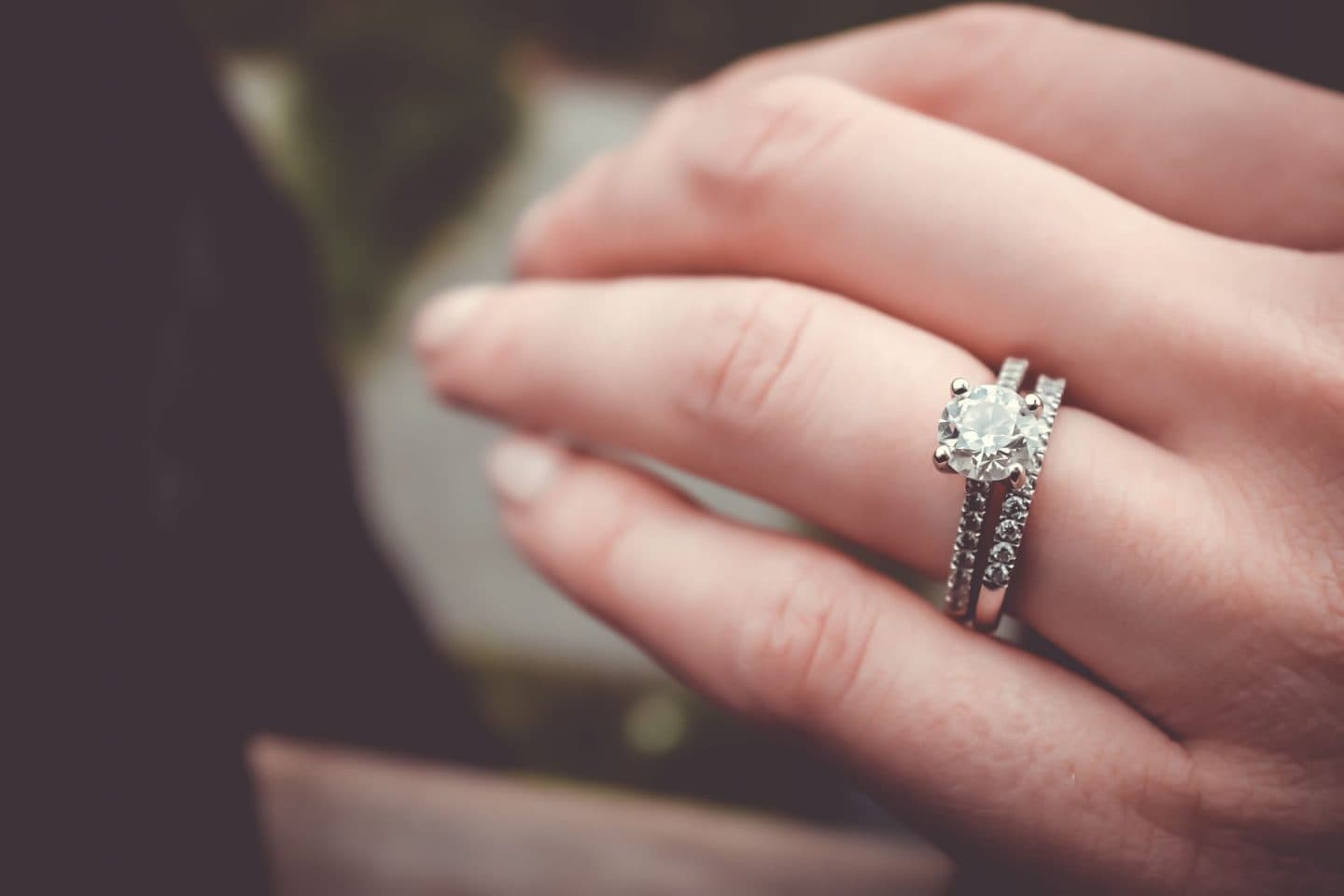 For those of you who know me well or follow me on Twitter, or anything in between, you'll know for sure that my lovely, amazing, wonderful friend Shakira (yes,that is her real name) recently got engaged to her man and I lost my sh*t about it. In a good way. Obviously. I was (and still am) over the bloody moon. Here she is in all her glory, on Miami beach, at sunset. I mean, c'mon, that's gotta take a lot of beating!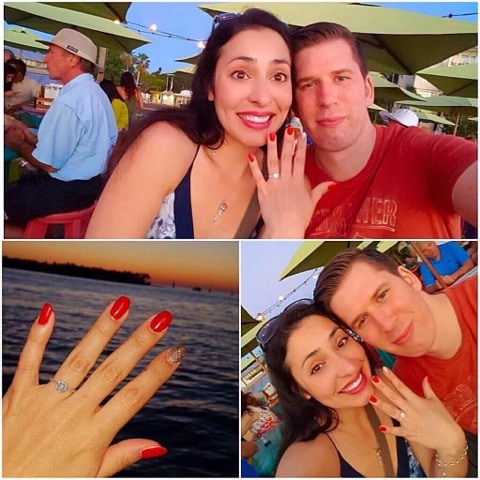 Oh and just FYI, I made the collage so totally taking credit for that. Doesn't she look beautiful?! And what a rock right? Well, with all this in mind, shortly after, I was actually pretty shocked to discover that some people think that UK couples who are publicising their engagements to the world via social media are ruining their big announcement with their poor-quality photographs and post captions, according to new research that is.
Of course, Shakira doesn't fall into this category because she's a solid 10 and her photos are fabulous and she totaled about 500 likes on her post which is pretty amazing content engagement, let's face it. Amazingly, 56% of UK engagement posts on social media are unpopular amongst followers, tarnishing the engagement announcement and making a seemingly good proposal bad. Are we really this bothered? Well, apparently so. Social media is effectively our social lives these days so anything remotely significant that's posted, people expect it to be pretty spectacular.
Over a fifth of the UK public claim that unpolished and tatty nails is their biggest pet hate when it comes to seeing engagement pictures on social media, affecting the chances of their fingers hitting the 'Like' button. When did we all become so obsessed with perfection? Did I miss a memo or something?
Oh and the study also said that bragging by means of cheesy captions along the lines of "I can't wait to marry my best friend" and "how lucky am I?", as well as the Beyoncé-inspired, but ultimately adjudged basic: "he put a ring on it" also made for some of the traits the public find annoying. Can't blame them I guess, we all get ants in our pants when it comes to "the boy done good".
The research, conducted by jewellery specialists F.Hinds, also discovered what makes for the ideal engagement photograph, however the quest for likes could come at a hefty cost for the groom to be! Diamonds were clearly a girl's best friend when it came down to the best photographs, as 60% of those surveyed said a good ring was not only the key to a lady's heart, but also the key to a heap of likes. I mean, shock horror right? The sparkle's what seals the deal.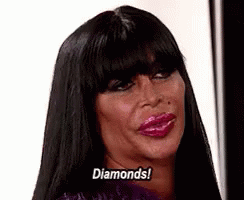 It's pretty full on to think about all this. I mean, 20 years ago, a photo of the moment you say "yes" didn't even come into play yet now, it's an integral part of the proposal process, simply because we can't resist sharing our milestones with our nearest and dearest and everyone in between. Have we really become so self-absorbed and obsessed with the number of likes that we've forgotten the actual meaning and reasons behind the perfect proposal?
After having skimmed the stats, I spoke to Steve Mellows, E-commerce Manager at F.Hinds, and here's what he had to say:
"Announcing engagements on social media seems to be the new way of telling family and friends the good news. For most, it's beautiful for friends and family to hear about the exciting news, but some can see the social media posts as an annoyance. Unsurprisingly, the main focus is the ring, but for loved ones this isn't always the main interest. Most are happy to see their loved ones find their soulmates, even though the ring showed to be the main factor for getting post likes and comments. The quest for the perfect picture can be quite costly – the combination of the breath-taking ring and the ideal setting can put a dent in the wedding fund, so it's no real surprise that people don't always have immaculate nails… maybe taking pictures with fruit is a cheaper option! After all, a proposal is meant to be a surprise, and people will want to save the manicures and hairdos for the big day…
At the end of the day, it's the love between the happy couple which is the most important thing."
Quite right Steve, quite right.