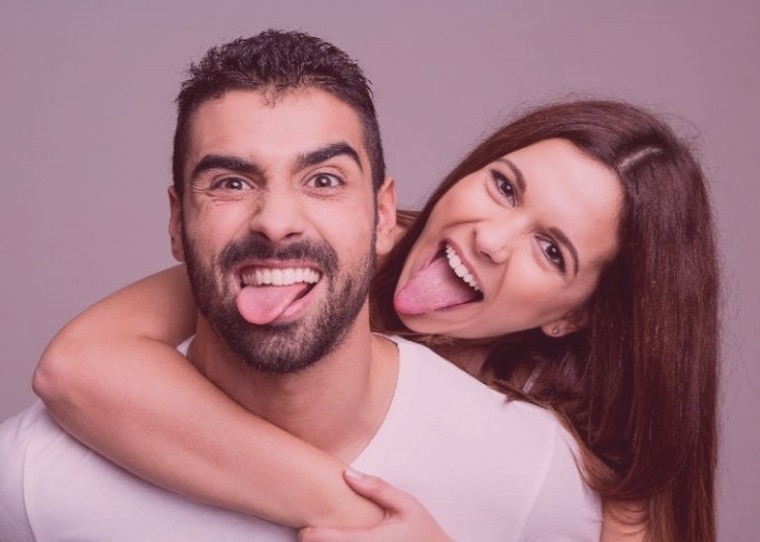 Ladies, we've all been there. It comes to that time of the evening where you and your partner give each other "the look" to say 'yep, tonight's the night' and you make your way to your chosen venue, normally the bedroom. You begin to get undressed and get down to it when BAM! Out of the blue, your man pulls a move he's never tried before and you're lying, or sitting, or standing there, shocked and wondering 'where did that come from?!' and the general response? "I saw it in a porno a while back". That explains it.
Granted I'm sure some women have found themselves doing this too but I think it's safe to say that the vast majority of the time, it's the blokes that want to bring fantasy into reality but ladies, it's important to remember that porn is "entertainment" and just as realistic as the soaps you find yourselves glued to every night. Oh and there are definitely a number of things you'd see in an X-Rated film that just wouldn't happen in a month of Sundays. Here are 10 to start you off…
Everyone of the opposite sex is thinking about sex all the time

This may be true for a minute proportion of people but where the general public are concerned, it's normally the last thing we're thinking about in between our working day and picking the kids up from school and making sure the washing is dry and, well, you get my drift. There's more to reality that a quick bang.
Women will orgasm from no stimulation
What a farse! It's a miracle if you even reach the big O with a bit of touchy-feely so without it, your chances are slim to nothing. Don't be fooled by the moans and groans and wondering why you're not being blessed with the divine right to experience several orgasms every time you have sex because it really is just make-believe, unless there are a few EXCEPTIONALLY blessed women out there.
 Everyone loves anal
In short, no they don't. The Marmite of the sex world: anal is something you either love or you hate. Sure, if you're a lover, that's fine – just make sure you're always taking the necessary precautions to avoid any unfortunate accidents. If you're a hater, guess what? That's fine too. Just don't let your man get away with the "sorry I slipped" banter.
ATM is OK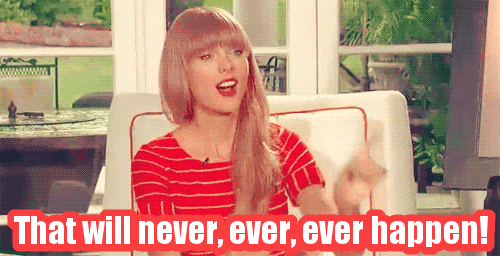 Nope, it's not. ATM is the eloquent abbreviation for the term "ass to mouth" meaning that after anal sex, you'd give your man a blow job. Now I'm all for experimentation but I can't say I'd tick a yes box to a sex act of this description. Don't get me wrong, I wouldn't judge if you would – each to their own of course – but don't be deceived into believing that by doing so, you're doing the same as everybody else because chances are, you're not.
 Ejaculating anywhere but inside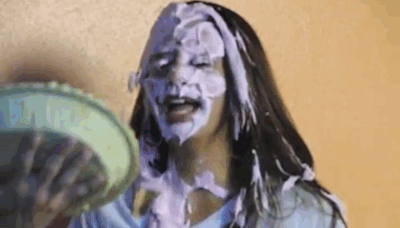 It's a pornographic classic. Men reaching the maximum pleasure point and blowing their load anywhere other than where it's meant to go. Your face, your chest, your bum, or wherever else they fancy. It's not the most practical way to end your love-making session (and if it goes in your eye, God help you) but it is the choice of some when they're choosing ways to make things a little more exciting. However, generally speaking, people opt for "in" rather than "out".
 Complicated positions mean better sex
Well if this isn't the most ridiculous assumption ever, I don't know what it is. Obviously it's great to fool around and try out different sex positions. No one ever did any REAL harm by whipping out the Kama Sutra and getting stuck in but this certainly doesn't mean that the sex will any better. In fact, the missionary position is actually one of the best positions because it's the most intimate and stimulates you from all angles. Who'd have thought eh?
 Foreplay doesn't exist
If you believe this ladies, for your own sanity (and mine for that matter) – STOP! Porn nearly always displays a "clothes off c*ck in" approach which isn't very realistic but does make for good entertainment I suppose! We know that it's not as easy for us women to climax as it is for the men so we need all the help we can get. Foreplay gets you ready for sex, it enhances the whole experience, mentally, emotionally and physically.
Women love to get a look at the action
Don't get me wrong, having a peep at what's going on down there while you're having sex might give you a shiver up your spine but on the whole, we don't really care about seeing it, we just care about it happening. When it comes to sex, men are much more visually motivated whereas women are stimulated moreso by what's going on in their mind. I won't judge you if you're picturing Patrick Swayze.
Same-time orgasms
Sure this can quite easily happen once in a blue moon but in reality, timing your orgasms so that they happen at the exact same time is pretty unheard of. It doesn't really matter what time you orgasm, as long as you both do. Oh and it's important to remember that it's not a race. There will always be one person that pips the other to the post, just make sure that the winner helps you across the finish line too!
 Real people
Newsflash – the women and men aren't actually having the time of their lives, well maybe 1 or 2 are, but remember – they're ALL actors. They are paid to entertain and play their character. It's not real life. Wake up and smell the coffee guys (and girls!)
Remember, porn is fiction – it's the non-fiction stuff you wanna focus on if you get my drift 😉