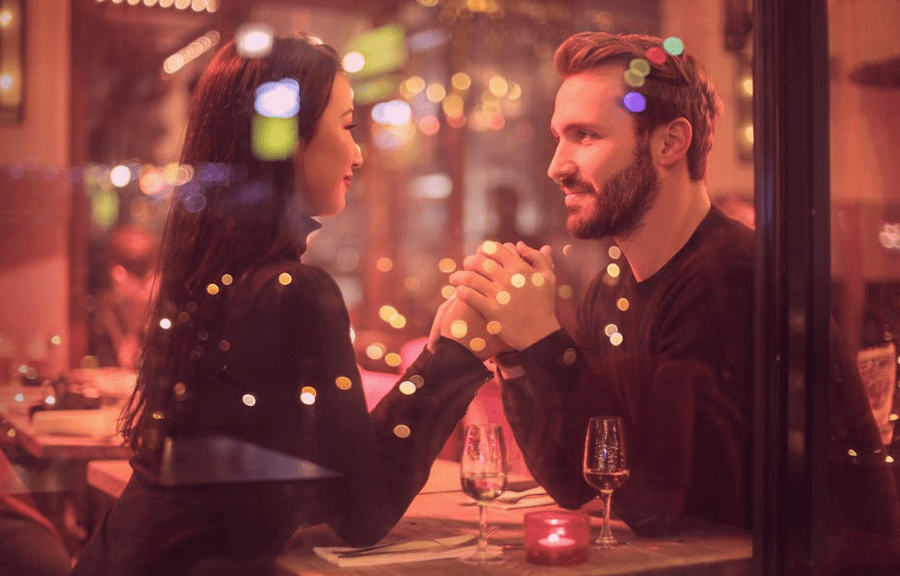 Well, it's that time of year again.
Valentine's Day is fast approaching and we've all got mixed feelings about it. I think my biggest thought that I simply can't get out my head is just how quickly I'll be able to get to the shops on the 15th February to snap up all the reduced choccies, but I suppose that's by the by.
Speaking to my coupled-up friends, it seems everyone's got their own ideas and plans for V-Day this year. There are some who are showering each other with a plethora of romantically-themed gifts, whereas others are going down the alternative route and will probably be, well, showering each other amongst other things if you get my drift. However, during this sickeningly-romantic Hallmark season, my fella and I have decided to go low-key this year. No presents, perhaps a card, and maybe just a cook a meal (and by a cook a meal, I am hoping that this subtle hint will reach him to suggest that it is in fact he who shall be cooking the meal).
Granted, this may not be the case so using my creative little brain (if I do say so myself), I started searching for recipes online because I thought I may even get a little adventurous and perhaps give the evening a romantic theme. Well, did I hit the mother load when I stumbled across these informative little titbits from HelloFresh.
 If you too, like me, are doing Valentine's indoors this year and you're putting your culinary skills to the test, check these stats out. They may just give you some V-Day inspo…
Aphrodisiacs…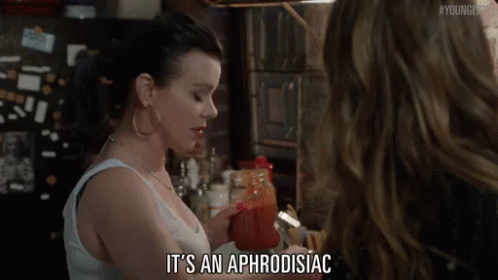 55% of people believe that food can act as an aphrodisiac. 16% of respondents believe some foods are definitely an aphrodisiac; 39% believe they probably are. 45% of people don't believe food can act as an aphrodisiac.
Chocolate was voted by most people as an aphrodisiac (38%); followed by champagne (31%) and Oysters (27%).
So – in short – as long as there's some form of chocolate involved during the evening and perhaps a glass or two of Champagne, there's a high chance you'll be between the sheets before you get to dessert. Good plan right? 
Cooking for a romantic evening with your partner…
Food is still the way to your partner's heart, with 58% of respondents considering cooking a meal for their partner on Valentine's day. Yep, that's right, I'm a 58%-er. And proud.
The top five meals respondents thought were most likely to get their partner in the mood for love, were:
Steak and chips (35%)
Chocolate (30%)
 A roast dinner (22%)
 Strawberry cheesecake (17%)
A spicy curry (17%)
Oddly enough, our favourite meal is actually steak and chips. Now it all makes sense! Not sure how fond I would be of making a spicy curry for Valentine's though, I'd rather spend the evening afterwards in the bedroom, not the bathroom. In fact, of this survey, 18% of people said romantic meals go wrong because they ate too much. I can't think of anything worse than trying to be all sexy after dinner when you're full to the brim, not ideal. Keep it light, or one-course, MAYBE two. 
The top five meals that led respondents to actually getting intimate with their other half were:
Steak and chips (22%)
Chocolate (18%)
 A roast dinner (13%)
A spicy curry (11%)
 Salmon (9%)
A Few Romantic Drinks…
·         The best drink for a romantic night in with a partner is red wine (17%)
·         This is closely followed by champagne (16%) and Prosecco (15). The drinks least likely to be chosen for a romantic evening in with a partner include lager, gin and strong coffee.
Well, considering he's a lager drinker and I'm a self-proclaimed gin connoisseur, perhaps we should change it up for one night only?
Whatever you decide to do this Valentine's, whether it be cooking, or eating out, or giving presents, or buying flowers, or drinking Prosecco, or going out, or staying in, enjoy every minute of each other's company. That's what it's all about. Oh and not forgetting the reduced chocolate the following day. 

#ad