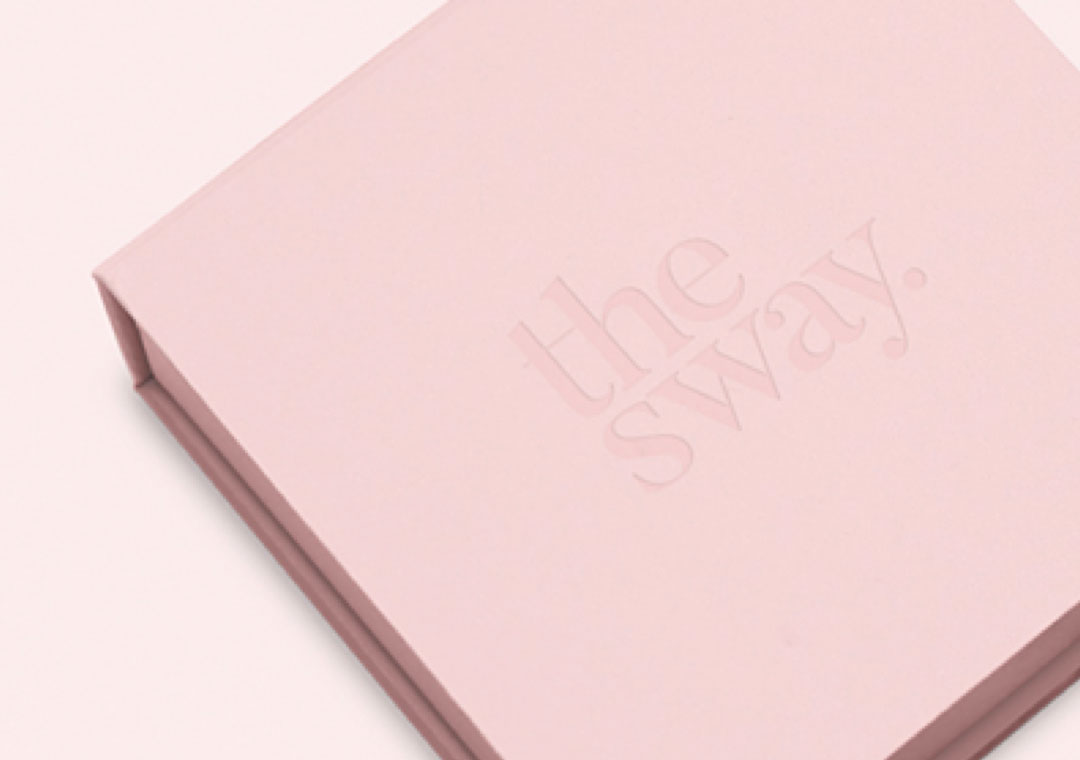 For Goodness Sex!
Well, it's more like for goodness sake at times isn't it. We've that much going on that we slowly forget the put our sex lives on a pedestal. Not ideal is it really? Sex not only brings you and your partner closer together, but it relieves stress, it helps you sleep, it keeps the romance alive, and more importantly, you get a bloody orgasm. What's not to love? Regardless of all these amazing benefits to a healthy sex life, we're still managing to neglect it. As the length of your relationship increases, conventional wisdom seems to suggest that the quality (and quantity) of sex you have decreases. Time to break that pattern, don't you think? You'll be pleased to know that little homework and high street hauls are required on your part for this one, because it's all been done for you.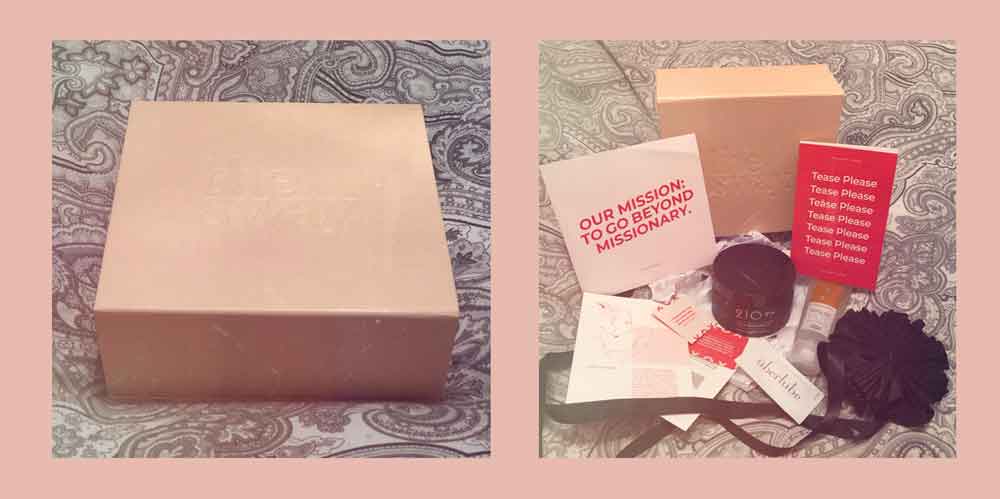 Introducing The Sway
The Sway is a revolutionary subscription service that aims to enable and empower women – in relationships – to explore and enjoy their sex lives. Subscribers (that could be you – it's already me!) receive bi-monthly, themed pleasure packages packed with innovative products, prompts and toys to awake and arouse for just £35 every 2 month (that's just £17.50 a month! Less than a couple of cocktails in the city, pocket change essentially) Oh and they're all delivered to your doorstop with the utmost discretion, so no nosey neighbours will get an inkling of what's going on behind your closed doors at night (unless you're a noisy one that is, cheeky).  With each box curated around a theme e.g. sensual massage, The Sway offers couple a different, unique and exciting experience, every time.
Sway boxes are cleverly designed and curated in such a way that questions are asked on behalf of both partners, teasing out facts about each other you may not have known. In essence, The Sway is that little voice that prompts "hey, this could be fun…"

Why did The Sway come about?
It's no secret, is it. Granted it might be 2019 but a lot of us women (especially in Britain) not only dread the thought of walking into places like Ann Summers and the likes to select toys and products to enhance our sex lives, but we're also pretty reserved when it comes to talking about it openly with our partners, and even our closest friends. We know that life can very easily get in the way as our sex lives drop to the bottom of our list of priorities – it happens to the best of us. However, The Sway is here to ensure that satisfaction remains high and sex lives remain active and more interestingly, adventurous.

Let's get to the climax…
Did you know that 80% of women across the globe admit that they are unsatisfied with their sex lives?
No, nor me. It's a staggering percentage but definitely not one to be ignored. Contributing factors could certainly be our busy schedules, but idleness, a lack of communication or even general consideration come into play to. Whatever the reason though, the problem remains the same. The Sway is here to ensure that women can take control of their own sexual fulfilment. That's right, we wear the pants. A bimonthly subscription box delivered to your door means that there's no need to brave the high street and carry about a suspicious looking bag of tricks, and it also means that your browser history remains dildo-search-free. It takes away the stress, confusion and worry about researching new sex positions or the next big thing in lubricant, it does it all for you. All you need to do is open the parcel, and put the contents to good use!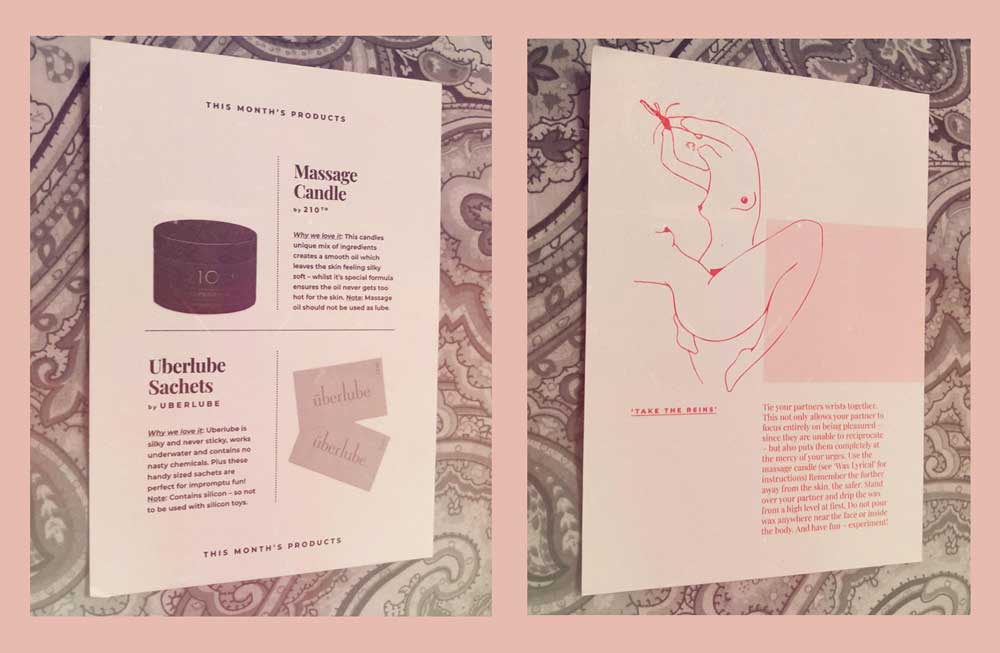 At the end of the day, women shouldn't be afraid to speak up about their sexual desires. We should take the bull by the horns – or the man by the willy – figuratively speaking of course, and enjoy our sex lives! Sex shouldn't be a chore, or a necessity. Exploring different ways to experience maximum sexual satisfaction is exciting. Especially when you've had the premium products and prompts picked out for you!
In my opinion, The Sway is a genius concept, and something we didn't know we needed. 
I'm not just saying it, but I know myself that there are times that sex can be just a quickie before bed and not as often as you'd like it. I think that having a box turn up on your doorstep that not only urges you to make an effort in the bedroom, but it gets you doing things with your partner you may not have experienced before. It's exciting, unexpected and let's face it, it'll keep the twinkle in your eye… and the twitch in your knickers. It has mine anyway!