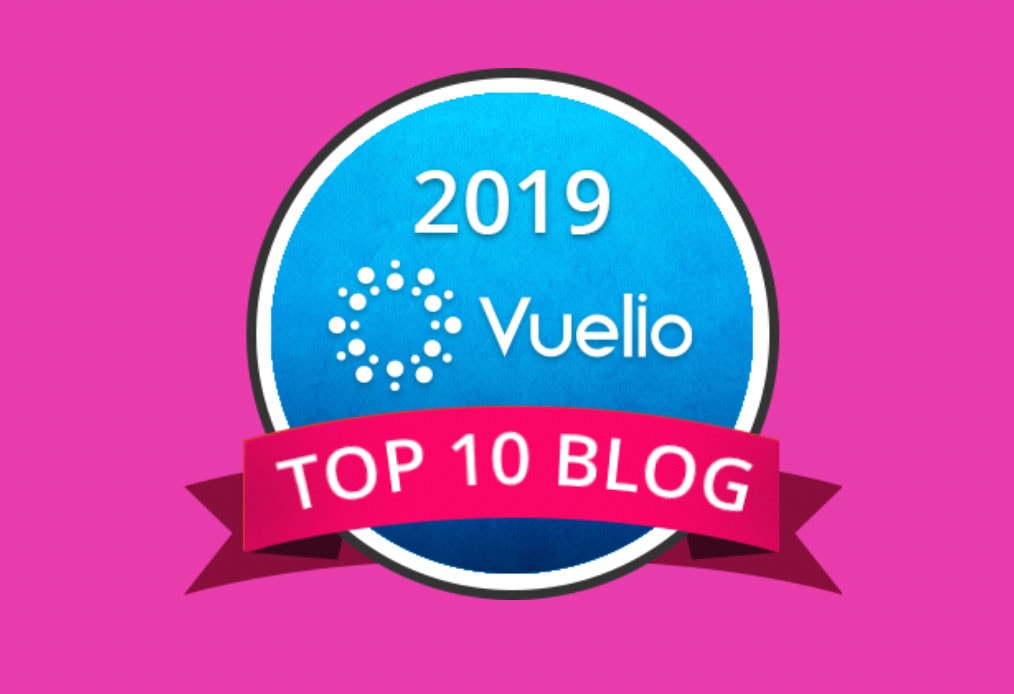 BREAKING NEWS!
Vuelio have revealed the UK's Top 10 Dating Blogs of 2019 and guess what, I'm one of them!
Writing about dating is no mean feat, as with anything. The best thing about writing about dating, sex and relationships is that it applies to everyone at every stage in their life. Men, women, young, old, straight, gay, you name it. Everyone wants to know more about sex and dating: as a nation of traditionally prudish Brits, we don't often discuss our sex lives or dating dos and don'ts out in the open so people are constantly seeking help, advice, real life experiences and recommendations online.
That's where we come in.
We don't just jot down the first few things that come into our heads, in fact, it's entirely the opposite. With a combination of industry experience, knowledgable connections, extensive research and real life scenarios, we carefully craft our blog post to inform, advise and entertain the UK (and the rest of the world in some way too I guess!) We're not a bad bunch; we're humans. We've all made mistakes when it comes to dating, sex and relationships, and we've learned from them, only to share them with you on our blogs!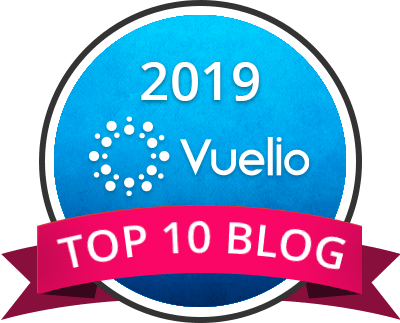 Have a look at the other 9 Top UK Dating Bloggers here, what a list of absolute gems!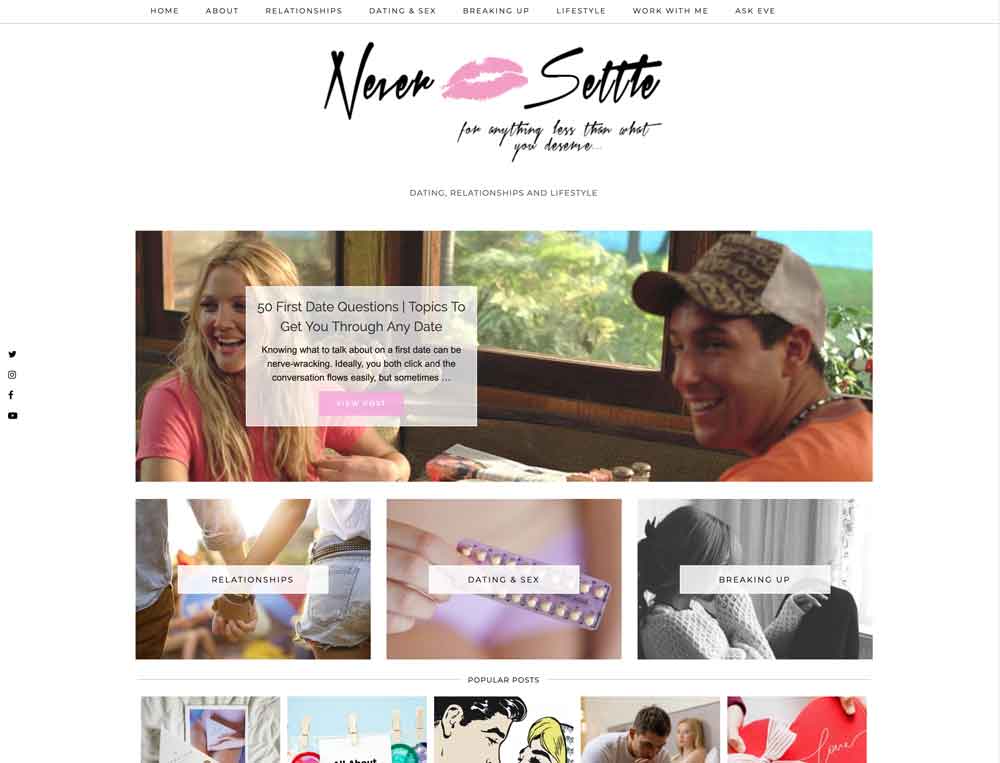 Here she is, my bread and butter. Although we've never met (god bless technology), Eve and I have formed what I like to think as a solid friendship online – bonding over our love for writing about dating and relationships. We're currently planning our own collaboration on the nitty gritty of being in a relationship, so watch this space. Eve created Never Settle after having left a toxic relationship and now, she covers the lot. From dating dos and don'ts right through to choosing the best sex toy to suit you, her blog has something to offer everyone. Professionally written and beautifully presented, her blog is definitely one to bookmark! Oh and she's a top lass too.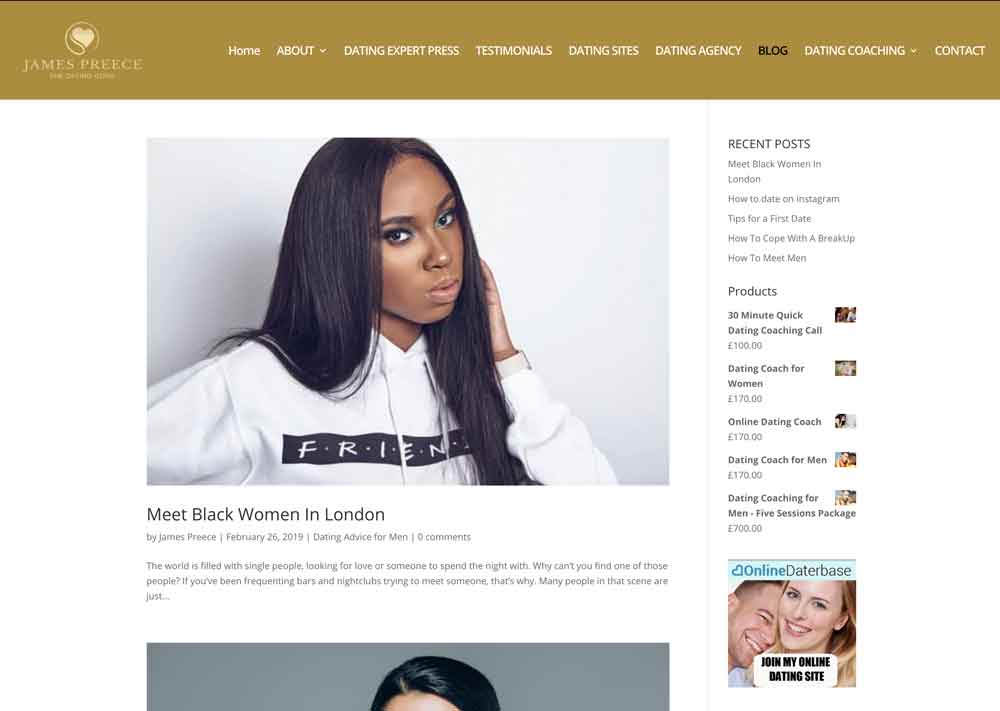 James Preece is one of the UK's Top Dating Experts and Coaches, and as a personal friend, I can totally vouch for him. His professionalism, care and personalised approach to his clients is second to none. Of course, with over 14 years' experience in the dating industry, he is completely qualified and knowledgable to share all sorts of useful, helpful information on his blog. Let's face it, in addition to being an author of best-selling books, you'd be daft not to read his blog.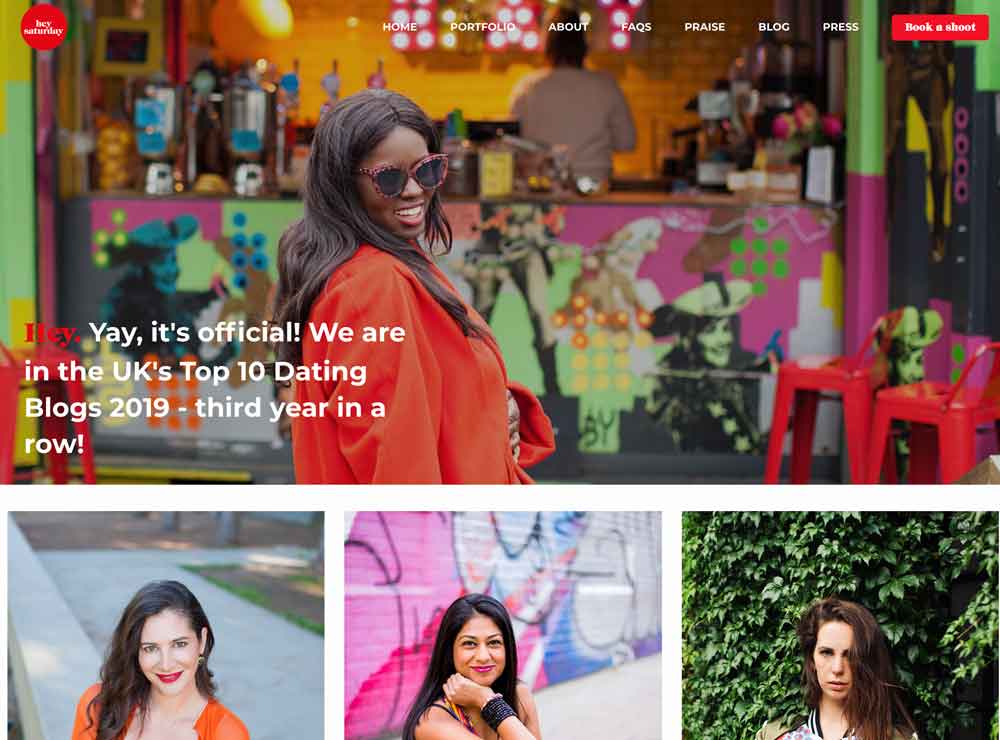 Hey Saturday was created by Saskia Nelson as the first and coolest dating photography agency and this is totally non disputable. Saskia is a kick-ass female entrepreneur with a real passion for making people happy, and she does this through taking beautiful, personal photos for her clients to use on their online dating profiles. A breath of fresh air to the industry and her blog isn't dissimilar; from sharing tips and tricks to tackling dating profiles to pinpointing picture dos and don'ts, her blog is a must-read for online daters.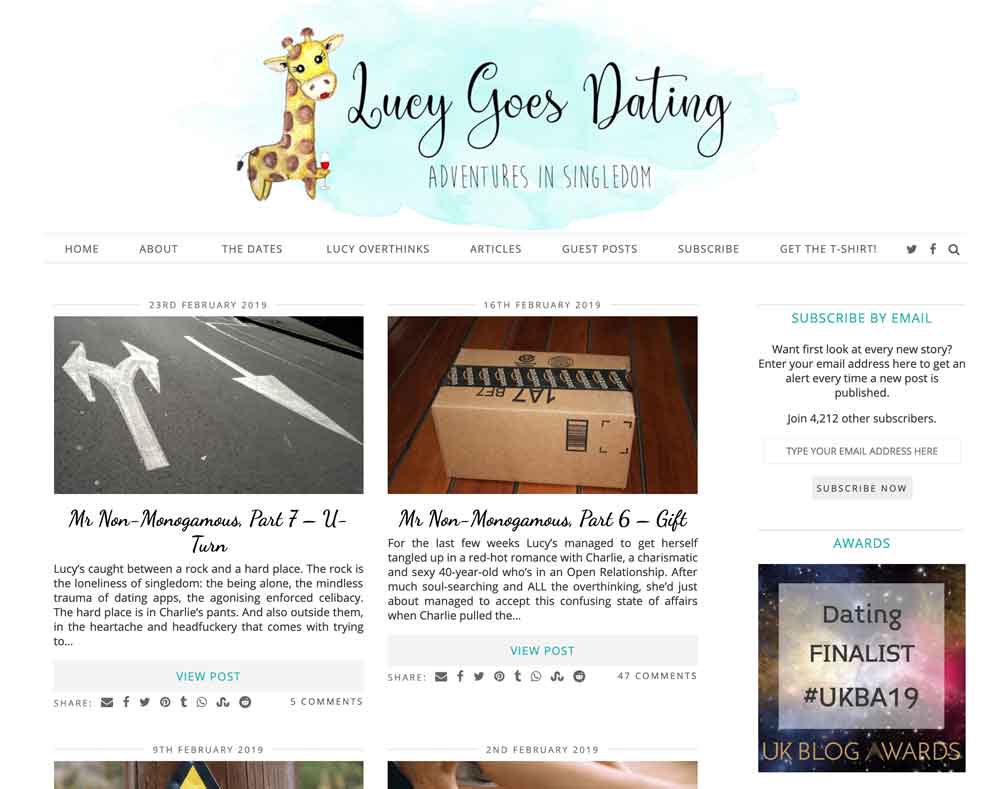 Lucy, or at least that's how we know her, doesn't hold back on her blog. As an avid Twitter follower of Lucy's, I'm kept right up to date with her life as a single woman trying to find 'the one'. She shares all sorts about her dates – the good, the bad and the ugly. Having kept her identity a secret, she has no qualms in giving us all the gory details and we lap it up! It's like a Netflix Series and you're dying to watch the next episode, except you're reading and creating the 'characters' in your mind. Exceptional story teller and entertaining tweeter!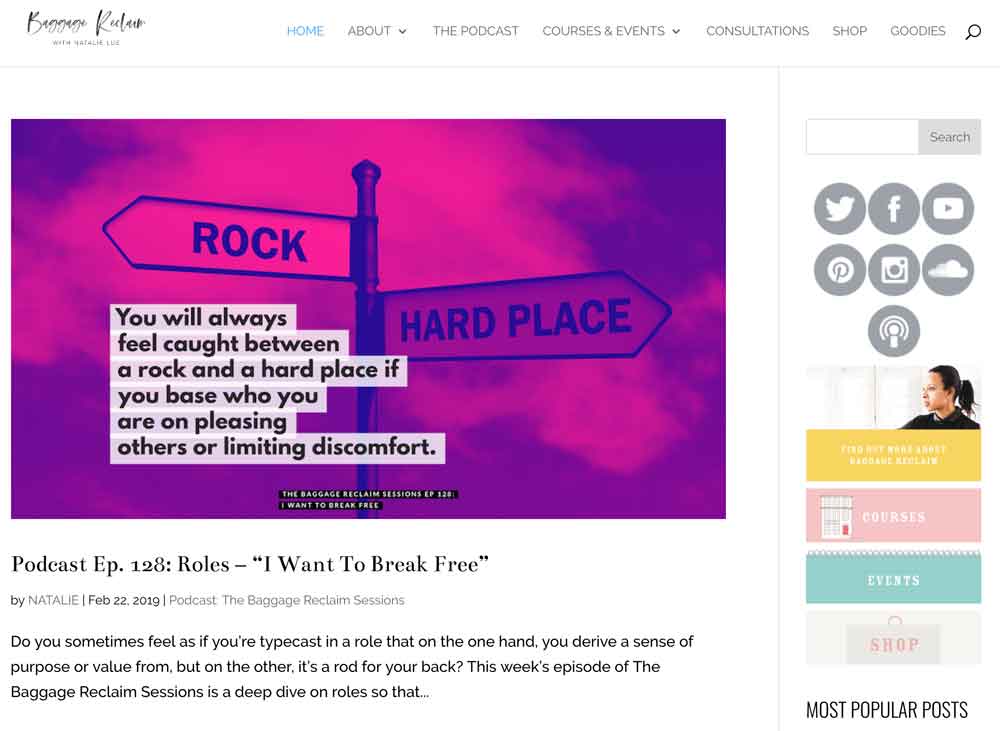 Sharing her journey and letting go of her baggage, Natalie wanted to help other people deal with abandonment, rejection and emotional unavailability. Of course, blogs commonly develop and grow into more than just a series of articles and Natalie took the steps forward to do exactly that. She still shares loads of useful advice and experiences on her blog but now, she's also created a popular podcast and is even running her own courses – all with the same goal – to help people to let go. Inspiring.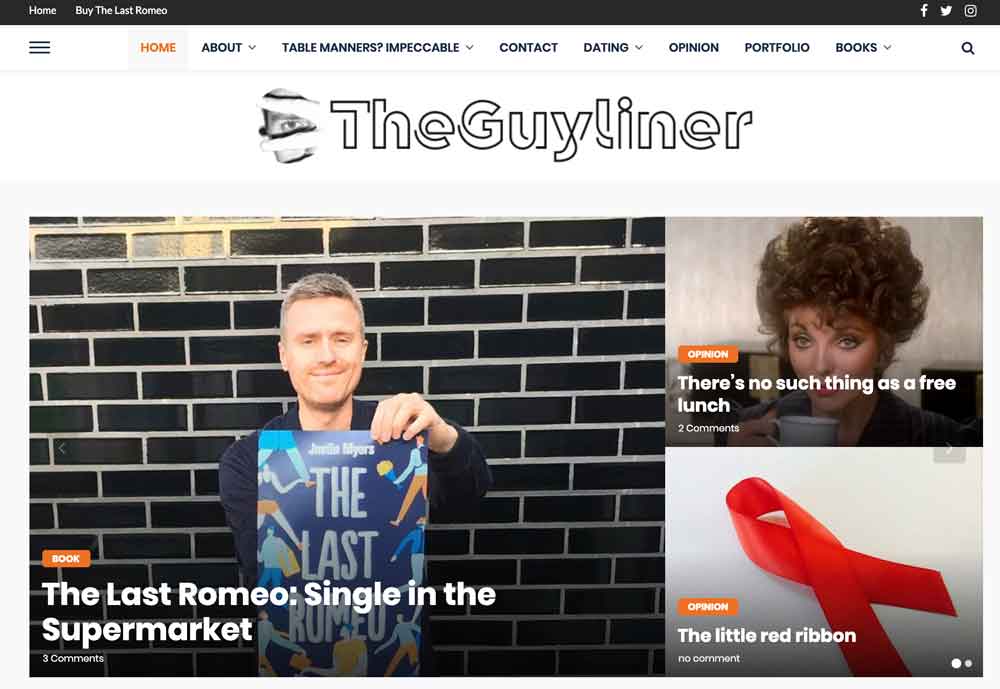 Justin Myers created The Guyliner back in 2010 to share stories of the dates with guys he had lined up. Fans of The Guyliner and Justin can read his weekly column in GQ or his ever-popular and hilarious reviews of Guardian's Blind Dates. As the dating and advice columnist for Gay Times from 2012-2017, Justin is best-placed to answer readers' questions, offering advice to everyone on a range of topics, from love dramas to soft-furnishing choices!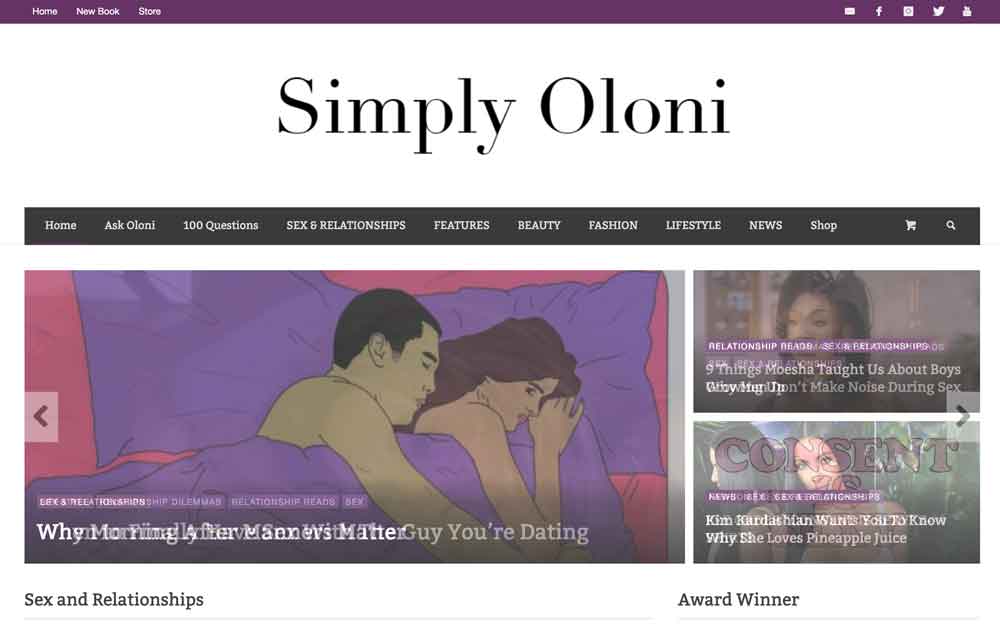 I first came across 'Simply Oloni' back in 2016 when I attended the Cosmpolitan Blog Awards, and Dami won! What an achievement! Since meeting her, I became an avid follower of her blog and particularly liked how she incorporated the 'Ask Oloni' feature, where readers would send her questions and she'd respond on her blog, giving it the personal touch. A well-formatted blog, Simply Oloni makes it easy for readers to navigate and find exactly what they're looking for, whether it be information regarding dating, sex or relationships. A true heavy-hitter in the industry and this gal is going places.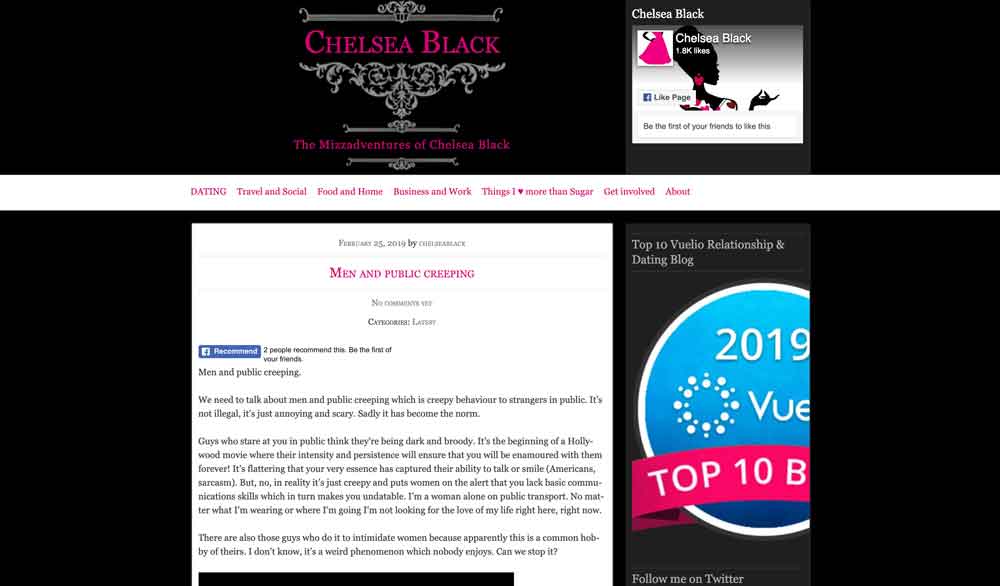 Chelsea's approach to discussing dating, sex and relationships on her blog is just as her blog looks; black and white. Chelsea adopts a no BS attitude when she discusses her thoughts and vents her frustrations about the game we call dating. She's posted a plethora of different articles, covering very personal experiences, and there's definitely something for everyone to take away from it.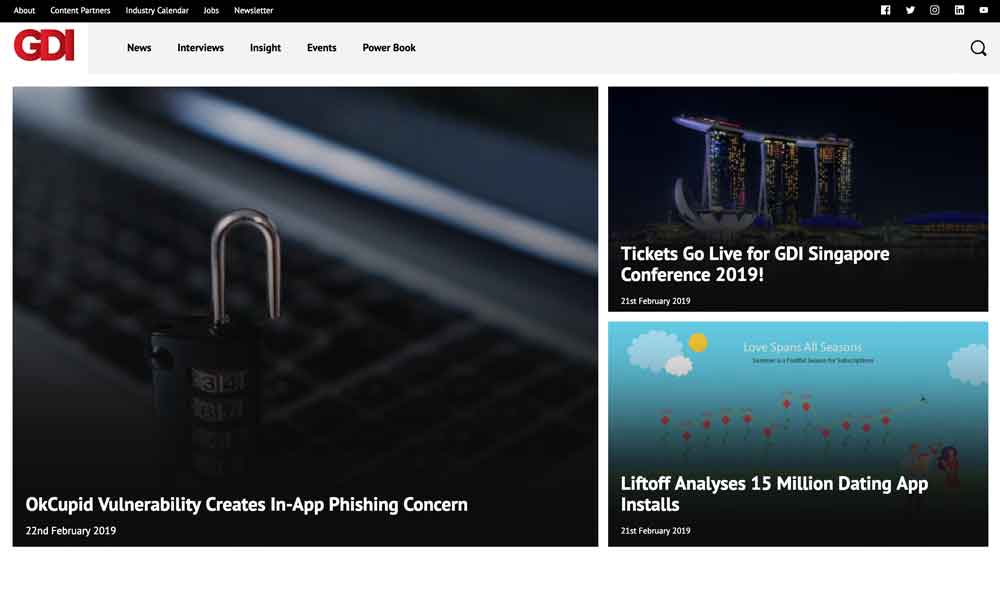 Global Dating Insights is an entry a little different to the others. Rather than a personal blog, GDI is like the dating world's BBC (without the obvious political bias – oo er). Global Dating Insights is the go-to platforms for all kinds of varying developments within the dating industry; from changing job roles for major players, to the release, launch and progress of new dating apps, to publications on key trends, there is no stone left unturned in the dating world where GDI are concerned.
So there you have it – the Top 10 UK Dating Blogs of 2019…including me!
Now you know that if you're ever wondering how to find out about the best dating apps on the market, what to do when you break up with someone, what a guy's really thinking about on a first date, how to craft your online dating profile, what to do if you've been ghosted or how to give the best blow job ever, you know where to go.