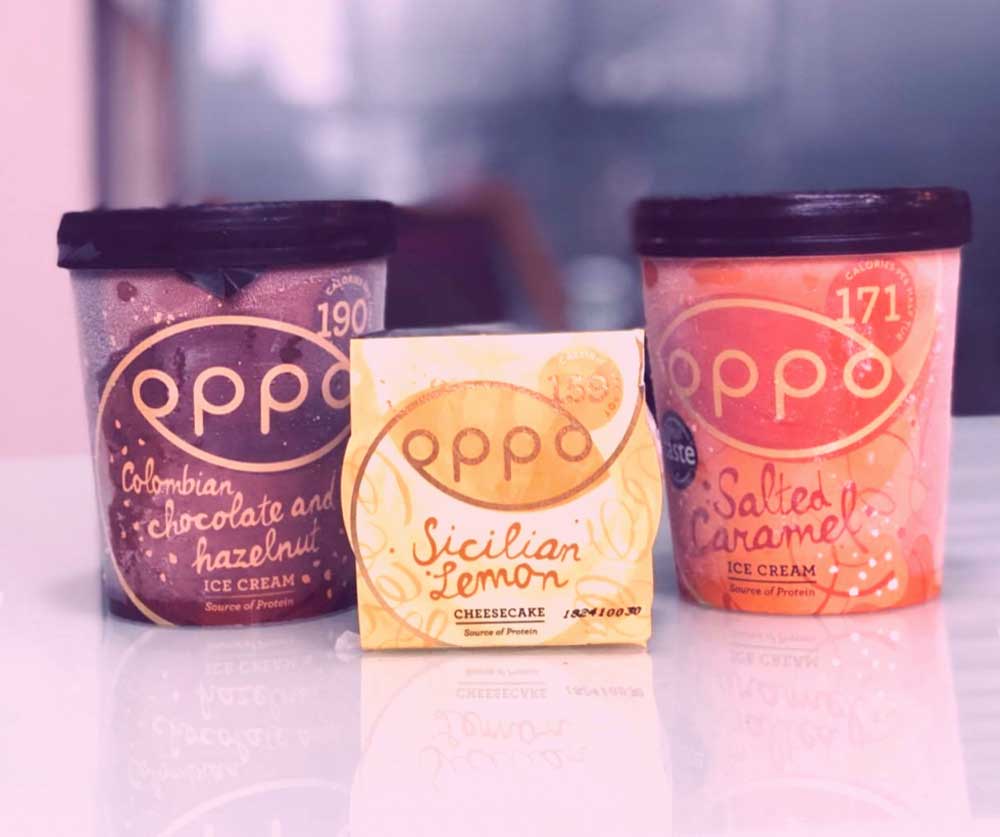 Did you see the Spooning Kit?
It caused quite a stir online I can tell you, if you'll pardon the pun. The guys at Oppo Brothers decided that for Valentine's Day this year, they would decide to mix things up – if you'll pardon the second of my many puns to come. Rather than simply suggesting that we incorporate something a little sweeter into our bedroom antics this February, they partnered up with my bread and butter Ann Summers to introduce a 'Spooning Kit' in an attempt to get people to give in to good temptation.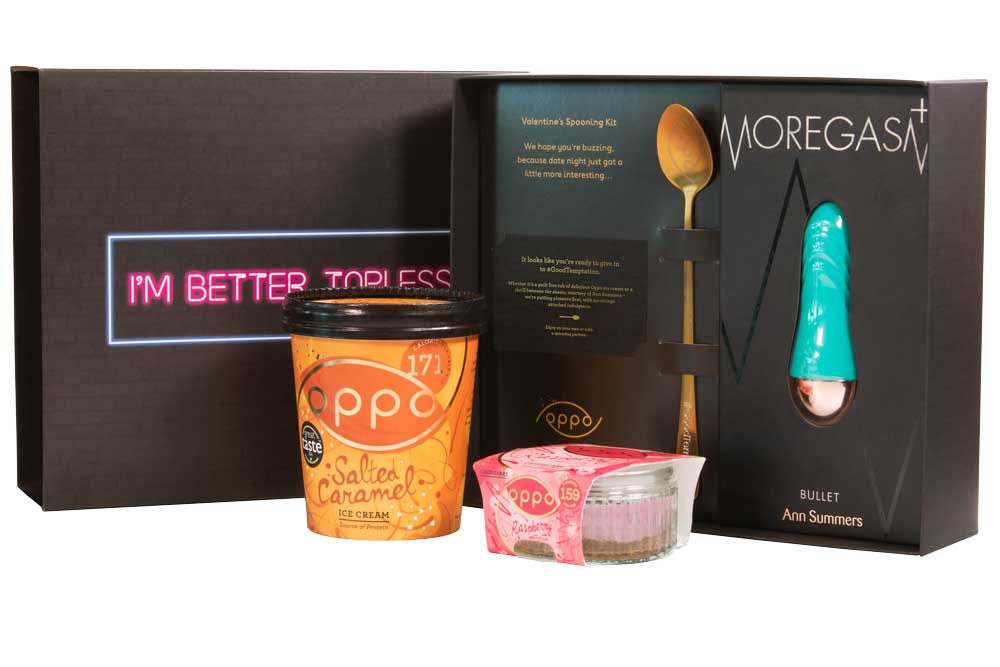 Amazingly creative, right? 
I love the idea of good temptation. In fact, as far as I'm concerned, 99% of temptation is good temptation but that's by the by. The combined message is to just embrace good temptation – whether that be through a delicious tub of healthy ice cream, or some guilt-free pleasure; shared of kept to yourself. I know what you're thinking though – ice cream and sex toys? Who thought of that?
Harry Thuillier, one half of the Oppo Brothers duo, explains the thinking behind this partnership;
"With our ice cream and puds, we make temptation you never need to resist. Working with Ann Summers to create the ultimate Valentine's Day 'spooning kit' was a nice opportunity to break a few taboos. Now you can enjoy a moment of healthy indulgence, shared or kept to yourself!"
Helen Gibb, Head of Buying at Ann Summers, also believes Oppo and Ann Summers are a perfect fit;
"We are thrilled to join forces with Oppo, and offer people double the pleasure this Valentine's Day. We are a great match, they're willing to push the boundaries and aren't scared to have fun with what they do. Having a site where you can buy sex toys and dessert as a bundle is the start of something extraordinary!"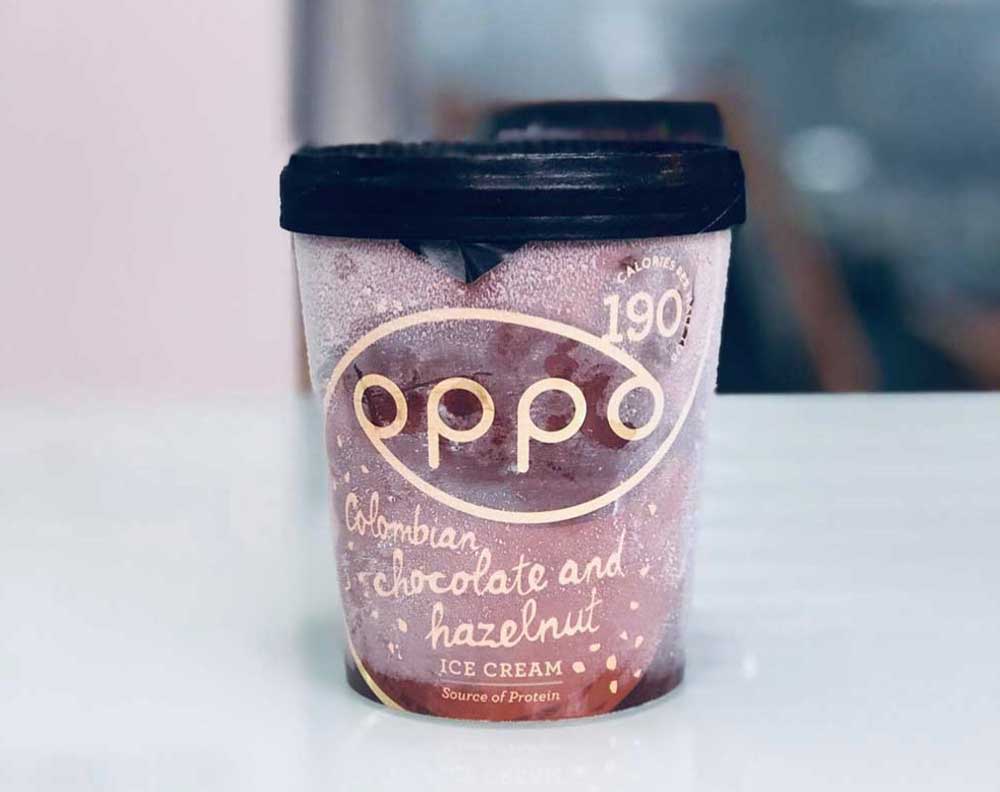 Why Ice Cream in the Bedroom?
The question is not 'why ice cream in the bedroom', the question is 'why not?'
We often allow our everyday lives, tasks, meetings and responsibilities to take precedence over our sex lives in our relationships. Not because we want to, just because – well – it happens. Sex slowly falls to the bottom of our list of priorities and all of a sudden, we find ourselves trapped in the vicious circle of dedicated time to having sex on birthdays and bar-mitzvahs. Not ideal.
Exploring your sex lives in a relationships is not only empowering, but it does bring back the cravings for sensuality and sexuality that may have become lost amongst school runs and household chores. By introducing an uncommon elements to sex, such as ice cream, you'd perhaps find that more than one craving would be satisfied… if you're anything like me anyway.
Finish a romantic meal with a tub of ice cream, feed each other, make it flirtatious.
Put that ice cream in places you never thought you'd have ice cream, and have your partner taste it. 
Post-coitus, break out the ice cream and enjoy lying naked in each other's company whilst giving in to alternative temptation.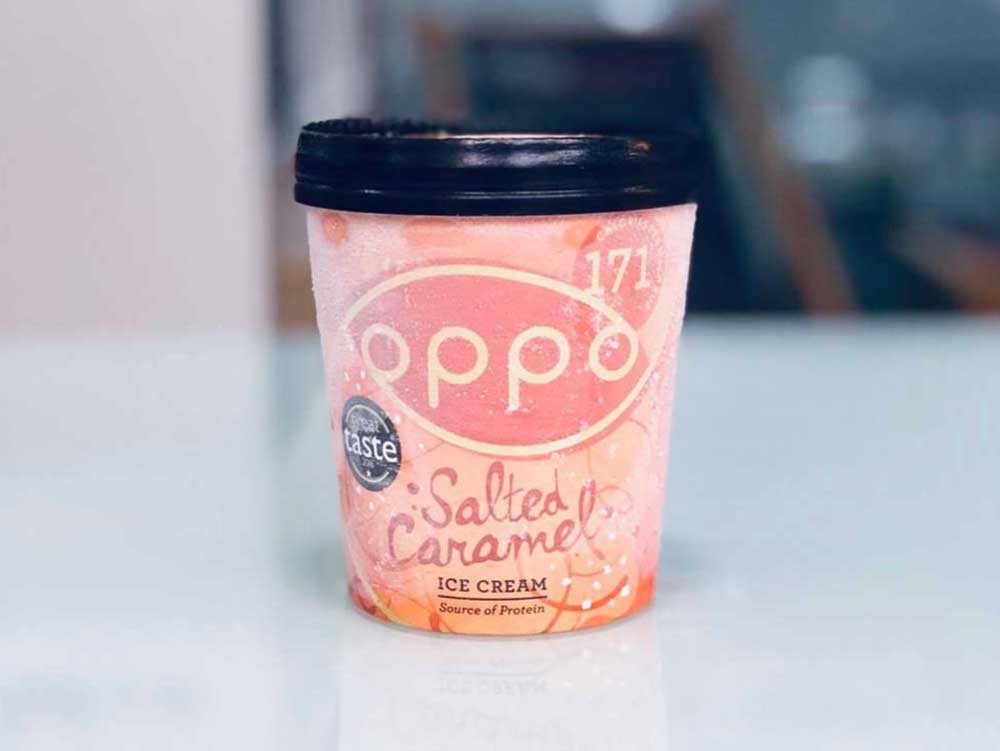 Do you see where I'm going here? 
Make your sex lives more fun by thinking outside the box. Sex needn't be a clothes-off-cock-in approach where it's done and dusted in all of five minutes, nor do they need to be non-existent in amongst everyday life. A little bit of creativity (and good ol' fashioned Googling) combined with a smidge of effort can completely transform your sex life as you know it.
Oh and with flavours like Raspberry Nipple on offer (with 60% less sugar and calories than traditional desserts might I add), how could you not give in to some good temptation?
Food for thought, if you'll pardon the pun. 

#Gifted – Oppo Products