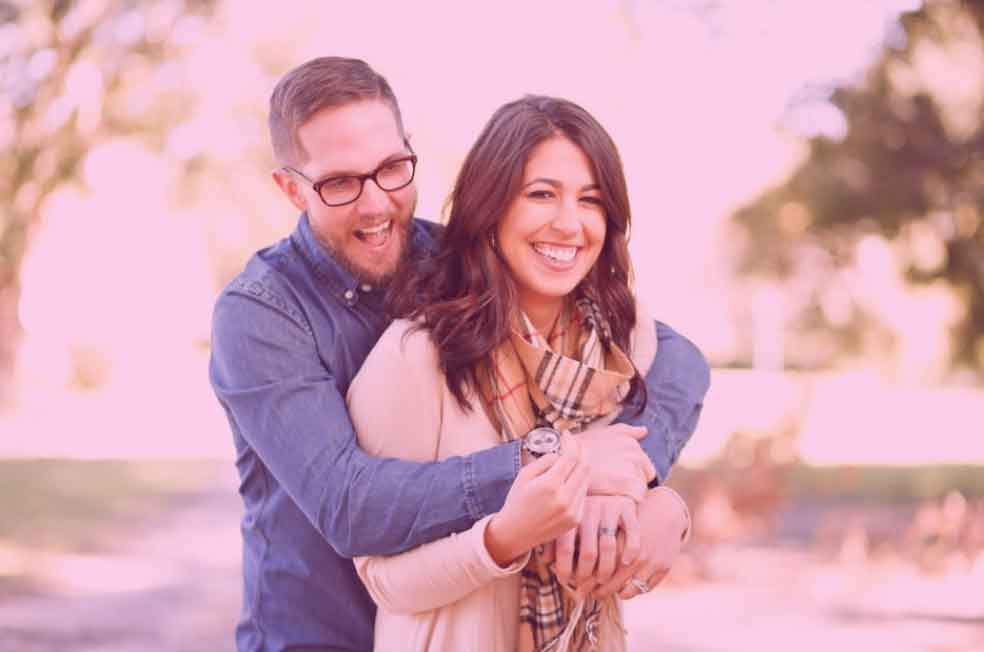 Are you looking for a funny nickname for your boyfriend?
Are you tired of classical nicknames like 'Honey' and 'Darling'? So you really have to finish reading this article as here you`ll find some useful tips on how to choose a cool nickname for your loved one and about 40 original examples of cute nicknames for guys.
How to come up with funny names to call your boyfriend
Play with his name
You can use your boyfriend's name to come up with adorable nicknames for him. You can shorten his name, add to it or even both. For example, when your boyfriend's name is Jerome, you can call him 'Sweet Jerome', 'Jay' or 'Jaybear'.
Highlight personality
Do you know what makes him the best? Tell him about it.
Bubbly – A good pet name for an effervescent, vibrant personality.
Buddha – A funny nickname for smart and sensitive man.
Captain – A nice name for a strong leader.
Cherub – The best choice for the guy who is sweet, romantic and ridiculously cute.
Chief – A cool nickname for a boyfriend who likes to take charge.
Cuddle Bunny – For a naturally shy boy.
Giggles – For an easily amused guy.
Hawk – A funny pet name for an aggressive confident guy.
McDreamy – A hot nickname for a guy if you get lost in his eyes.
Vegas – a cute pet name for a guy whose life is a big party.
Emphasise physical features
Is he blondie or brunette? Is he tall or short? What colour are his eyes? How deep is his voice? Physical appearance is a great source of cute names to call your boyfriend, and remember the good sense of humour too!
BFG – If he is a Big Friendly Giraffe.
Bitsy – A perfect name for a boy of small stature.
Brown sugar – Latino hunk.
Brownie – For a brown-eyed or tanned guy.
Chiquito – For an exotic guy.
Cooper – A good name if he is a redhead.
Godzilla – For a huge guy.
Q-Tip – If your boyfriend a skinny guy, this name is suitable.
Sweet Bear – A nice pet name for a big and adorable man.
Tater Tot – a cute nickname for a short guy.
Tripod – For skinny and tall guys.
Tap into hobbies and talents
No nicknames describe a guy better than a pet name that is based on his hobbies or talents. Use your boyfriend's hobbies and talents to create adorable pet names for him.
Beethoven – For a music fan.
Bookworm – Does he like reading books and spend all his free time with his nose buried in a book?
Einstein – If your guy is a real genius.
Foodie – For a guy who loves to eat.
Lady Killer – A funny and cute nickname for a guy who likes to break women's hearts.
MJ – For a cool dancer.
Picasso – You can call your boyfriend if he's fond of painting.
Quarterback – A good man for a guy who plays football.
Schumacher – a nice nickname for your boyfriend if he has a passion for speed.
Starbucks – For a man who likes coffee and drinks too much of it.
Wordsmith – a cool name for a writer or someone who has his ways with words.
Steal from TV
Using TV is the simplest way to pick a funny name for your loved one as TV has a lot of awesome and funny nicknames for boys.
Gandalf – Fit perfectly for a tall man.
Kermit – If your guy minds business.
Sherlock – For a brilliant guy.
Spock – For a techie genius.
Yoda – If he is full of wisdom and always says the right thing.
And as an added bonus, if you don't want to list your loved one by his real name on your phone, here are a few top pet names for boyfriend in phone book:
Prince [NAME] – A cutesy way to list your boyfriend's name on your phone.
My smile-maker – He always makes you smile, doesn't he? List him on your phone in such a funny way.
Cuddle buddy – Is your favourite part of the day when you go to bed and cuddle your boyfriend? Yes! Then this name is perfect!
My one and only – An adorable name for a guy you want to be with for the rest of your life.
My future husband – A great nickname for a super serious relationship.
As you see, naming your boyfriend with a cool nickname isn't so difficult. Look closely at your loved one, think out of the box and show your creative side! It's all good fun and laughter is definitely the key to a healthy relationship!

Andrew Guerra is an editor of http://sweetytextmessages.com/. He likes to share his thoughts with the people around. His writing on motivation, love has appeared to make our life better. Andrew believes in fairness and human wisdom.