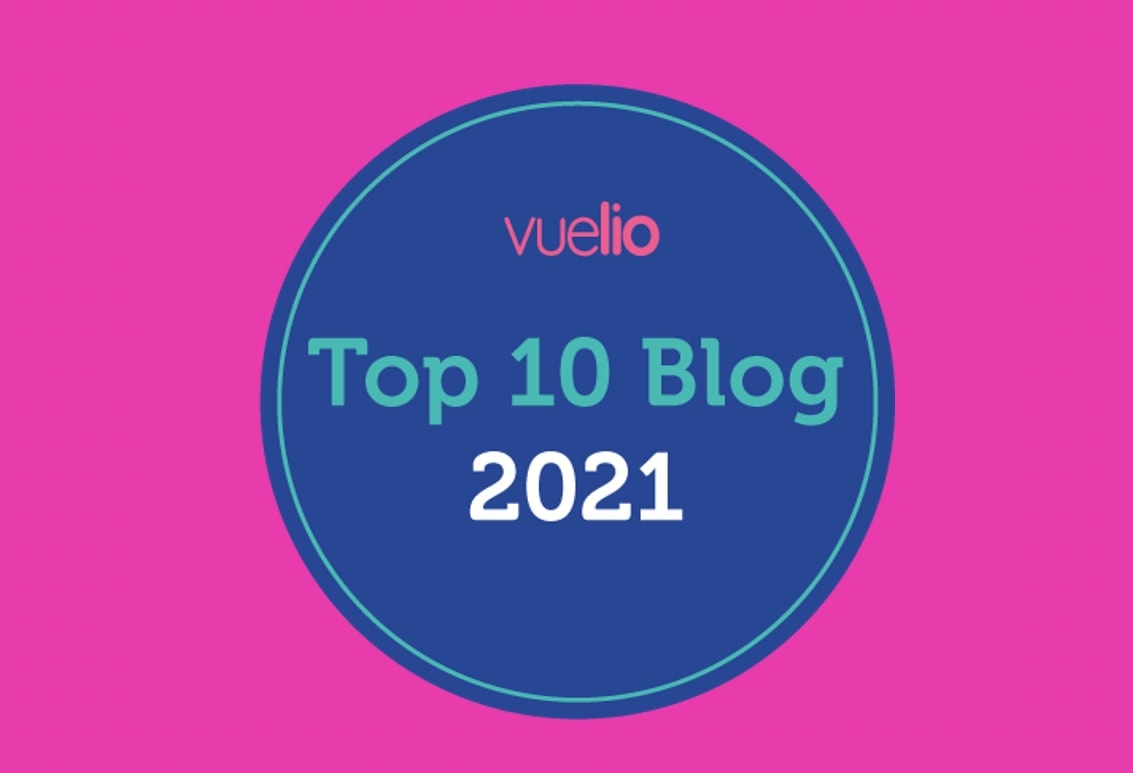 BREAKING NEWS!
Vuelio have revealed the UK's Top 10 Dating Blogs of 2021 and guess what, I'm number 2!
Writing about dating is no mean feat, as with anything. The best thing about writing about dating, sex and relationships is that it applies to everyone at every stage in their life. Men, women, young, old, straight, gay, you name it. Everyone wants to know more about sex and dating: as a nation of traditionally prudish Brits, we don't often discuss our sex lives or dating dos and don'ts out in the open so people are constantly seeking help, advice, real life experiences and recommendations online.
That's where we come in.
We don't just jot down the first few things that come into our heads, in fact, it's entirely the opposite. With a combination of industry experience, knowledgable connections, extensive research and real life scenarios, we carefully craft our blog post to inform, advise and entertain the UK (and the rest of the world in some way too I guess!) We're not a bad bunch; we're humans. We've all made mistakes when it comes to dating, sex and relationships, and we've learned from them, only to share them with you on our blogs!
Along with its committed readership, we're still head over heels for Baggage Reclaim which stays at number 1 for another year. Natalie Lue has been writing about love and relationships for over a decade now and shares her tips, tools and resources for 'living and loving with more self-esteem' in blog, podcast and weekly newsletter formats. Get rid of your emotional baggage and start a meaningful relationship with this blog.
It's me! I won't bore you with an 'about me' because let's face it, you already know enough.
If fairy tales like Cinderella make you feel a little nauseous, here is something less saccharine. Forgetting Fairytales – new to our ranking – is written by Ell (your 'fairy godmother for all things love… Joking! Like we believe in that') and takes a realistic view of what it takes to find the right person for you. Focusing on helping her readers to become the people they want to be before they start swiping, content covers being Single, Dating, Relationships, Personal Development and Wellbeing.
Staying in our top ten for another year is the much-loved 'Mizzadventures of Chelsea Black', which has been covering all things 'Black Love, Dating, Relationships and Commentary' over the last nine years. As recently announced on the blog, Chelsea will be taking a break to work on 'books two and three and four' (did we mention she's also an author) but promises to come back to rekindle things soon. In the meantime, there are around 700 or so quality blog posts to catch up on.
5. Never Settle
Originally blogging as 'Eve's Blog' when making her start in November 2014, dating, relationship and lifestyle writer Eve's online space for sharing is now known as Never Settle. For Eve, nothing is 'too heavy, too hard or too taboo' so controversial topics are tackled head-on with a mix of personal experience and sociological and psychological research. Or, as Eve puts it: 'you have a question to do with sexual or mental health, a dating dilemma or a tough relationship issue? Well, you're in luck, lovely, cause that's my specialty'.
If you're reading this ranking for business rather than pleasure, here is where the business part starts to come in. Global Dating Insights is for the online dating industry and serves as a source of news, info and analysis for readers in over 100 countries across the world. While dating has had to evolve during the pandemic, so too have businesses working to help people find love. Global Dating Insights' team of journalists share content on the blog, the podcast and in regular webinars. Coming up this month – S'more's Adam Cohen-Aslatei on the anti-superficial dating space.
7. James Preece
Moving up a couple of spots this year is James Preece; AKA 'the dating guru'. James claims to have helped 100,000s of singles and is a Relationships Expert and Dating Coach alongside the blogging. Regularly writing for magazines, papers and TV on dating, James has over 14 years of experience in the UK dating industry – check out his wisdom in recent posts on creating compelling dating profile pictures and sussing out the signs when it comes to emotional availability.
This ranking's second new relationship is with writer and poet Laura, whose blog aims to be 'thought-provoking' and 'less conventional' when it comes to perspectives on dating and long-term love. 'If you enjoy think-pieces, confessions without a side of sugar and sarcastic (though truthful) dating advice, you've stumbled upon the right place' – check out this blogger's content, which is helpfully split into the sections Single & Dating, Sex & Attraction, Relationships and Lifestyle.
9. Hey Saturday
We're saying a 'hey' and 'what's up' and also 'how you doing' once more to Hey Saturday, a blog here to help out with perfecting profile photos for those looking to 'get out there [well, virtually, at the moment] and reclaim their dating life'. Creator Saskia Nelson has been credited by outlets including Time magazine and the BBC with creating the 'dating photography' genre and is recognised as an expert across the UK, Europe and the US. Saskia even met her bf of many years on Guardian Soulmates, so this blogger really knows her stuff.
10. VavaViolet
And hoping to put the va va voom back into dating are the team at VavaViolet who round-up our Relationships & Dating ranking for another year. Founder Sophie Violet Blackman, fashion editor Libby Burgess and beauty editor Shalini Chatterjee dish on Sex & Love, Beauty, Lifestyle, Fashion, News, Travel, Fitness and Interiors, but most of all, we really love their takes on love. Read up on dealing with exes calmly and cautiously, manifesting your main ambitions and learning to love yourself in lockdown.